Aliikai Luxury Yacht
WHERE MEMORIES BEGIN
As Featured On



Aliikai is a 41 m wooden boat being entirely refitted in Bali in 2019 -2020. Its keel was laid in the small village of Bulukumba, South Sulawesi in 2005 and It took 3 years with the help of dozen of carpenters and finishers to complete the vessel.
Being used as an expedition boat for small groups or families around the lesser Sunda islands for almost 14 years, Aliikai began its transformation in November and is now awaiting you to continue to write its story.
Designed with an emphasis on space, privacy, and comfort, Aliikai boasts 7 generous cabins on three decks, an intimate and cozy lounge & dining room, a spacious sky deck, and a vast alfresco area on the main deck. Aliikai has plenty of lounge areas for everybody.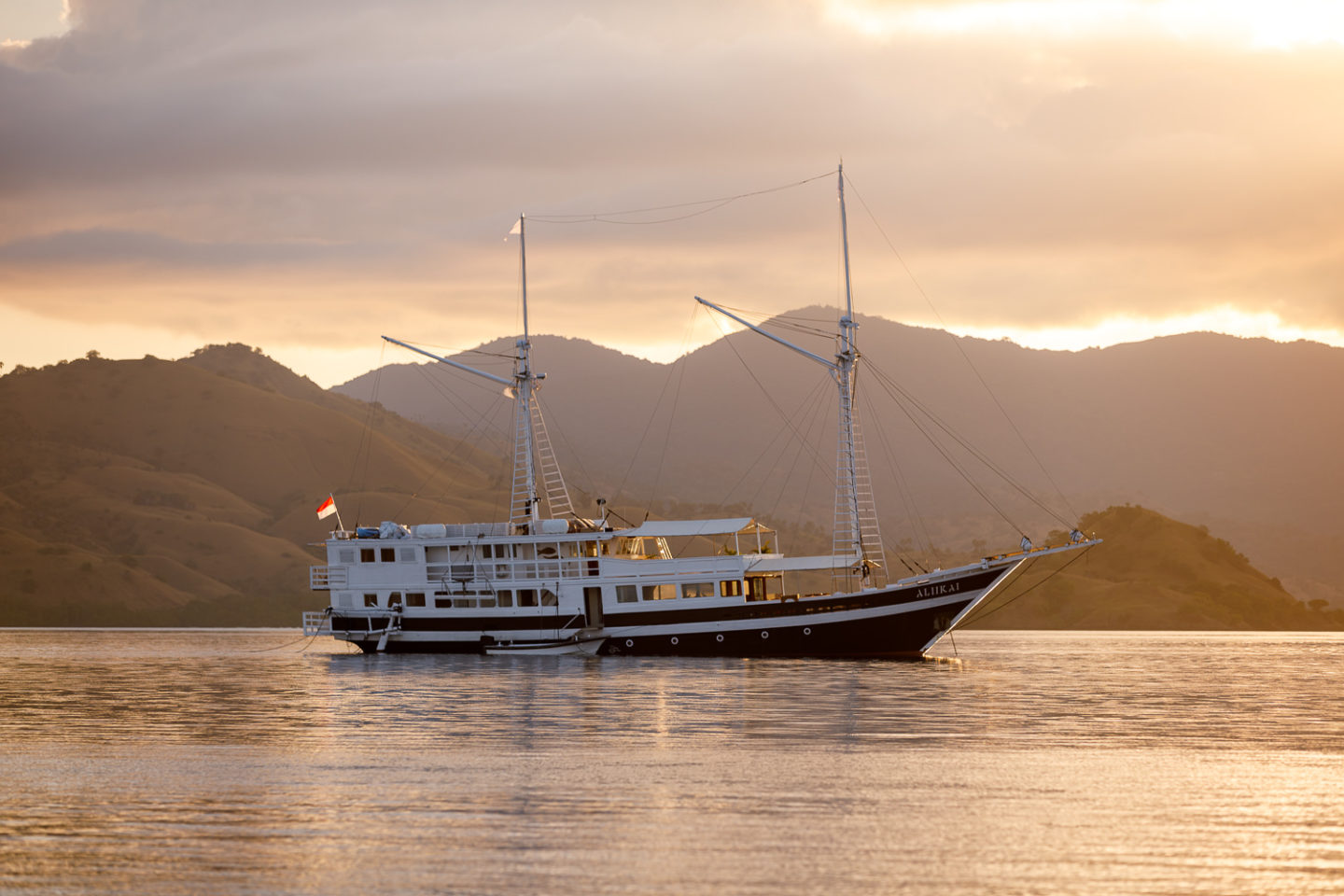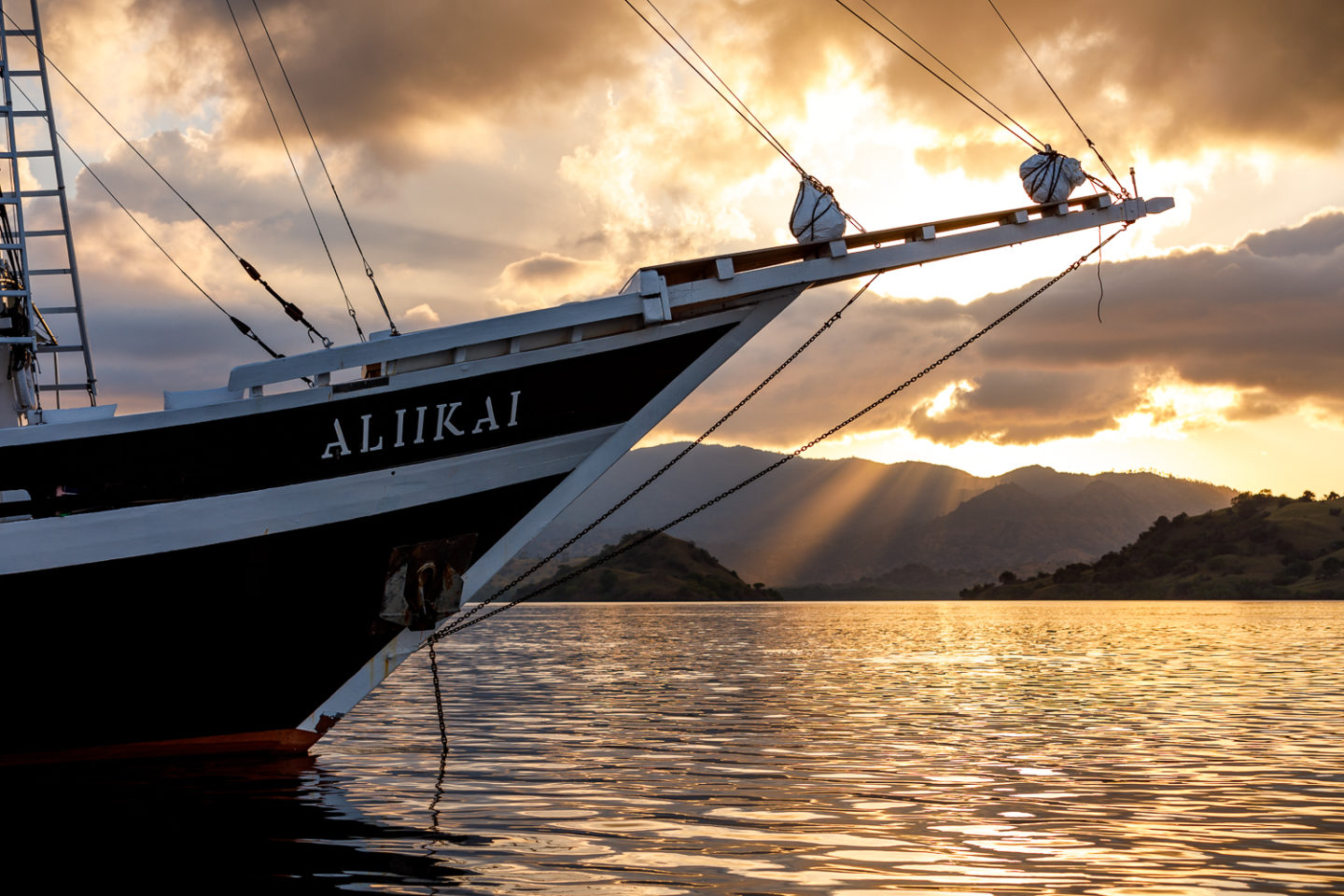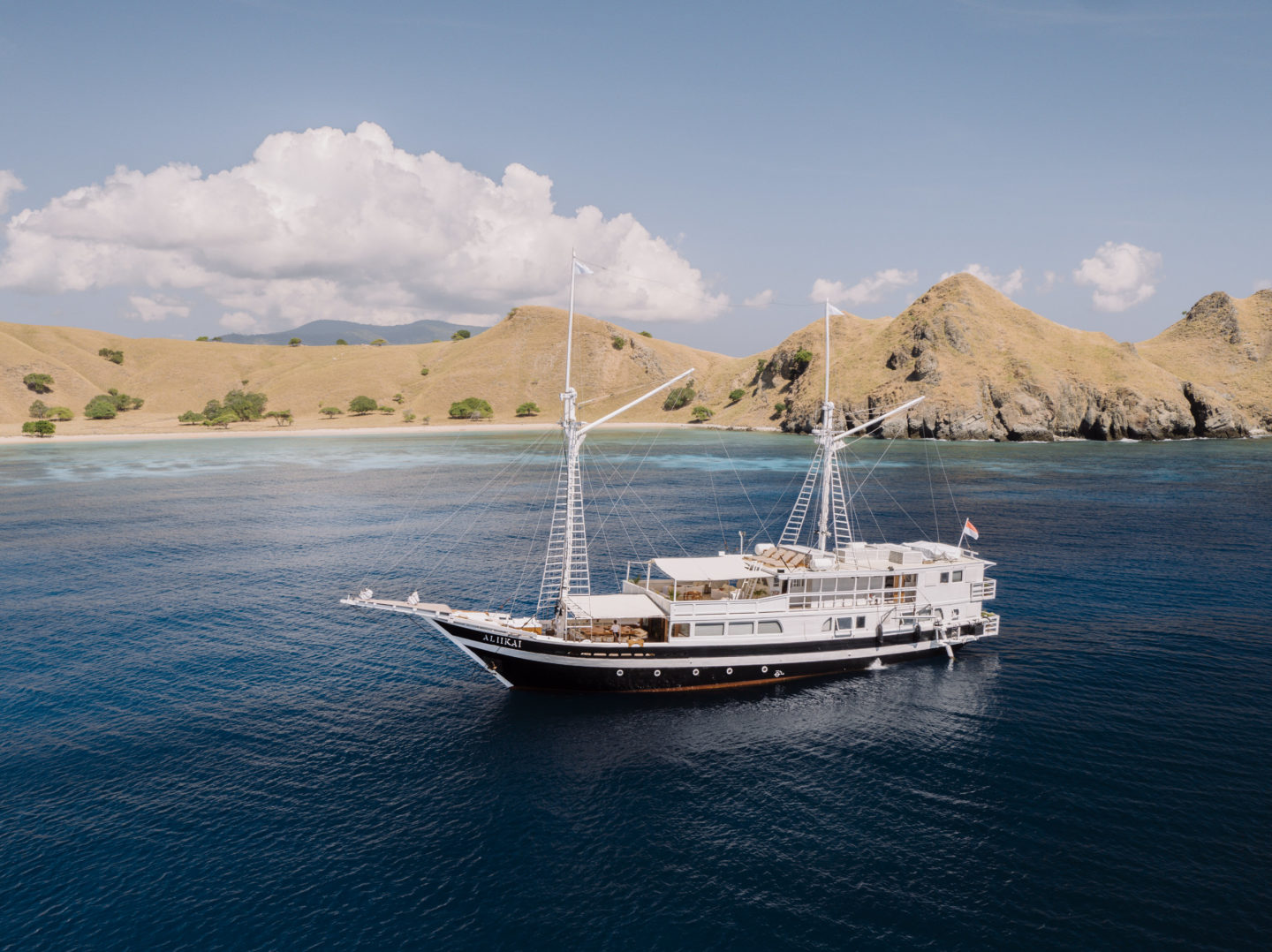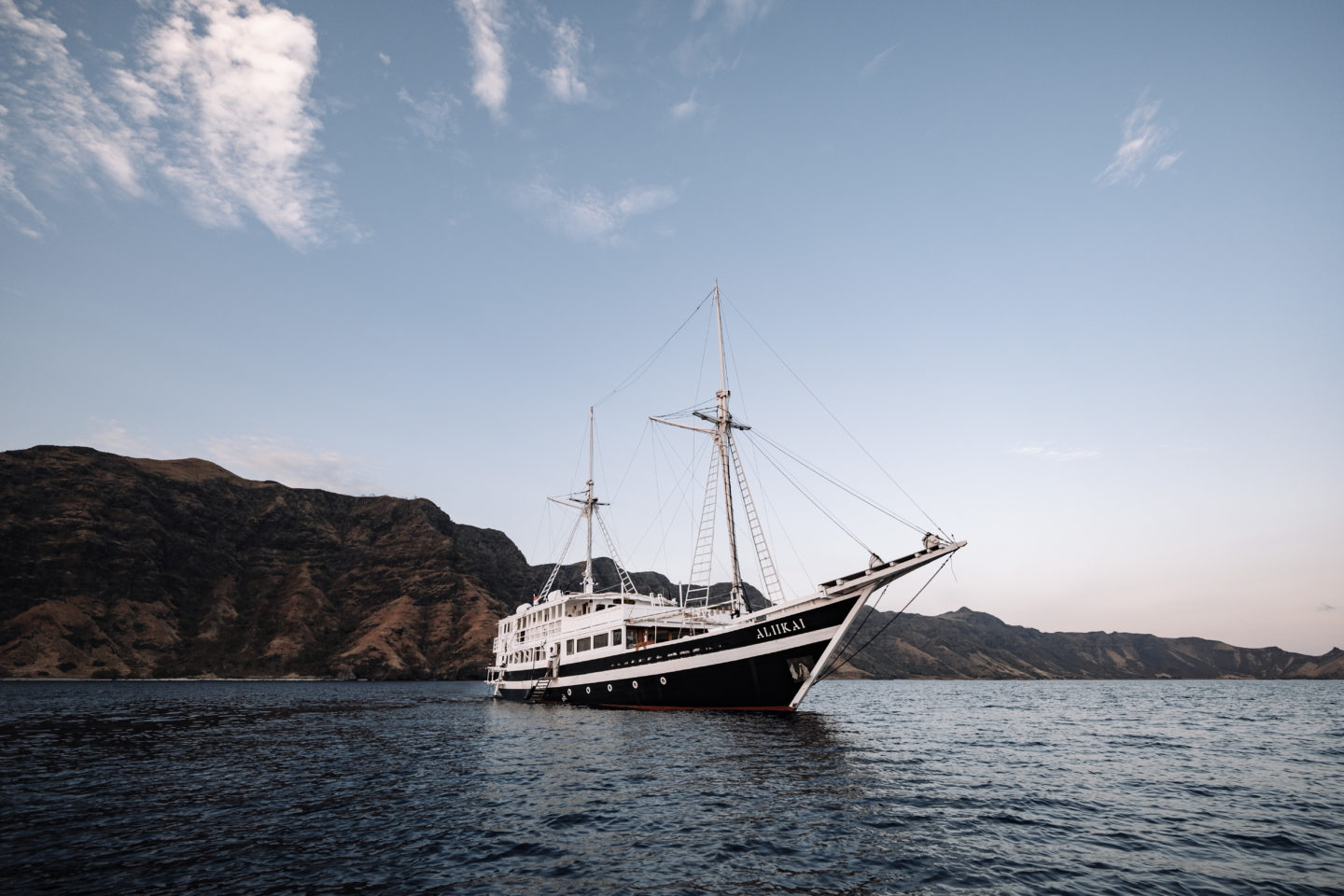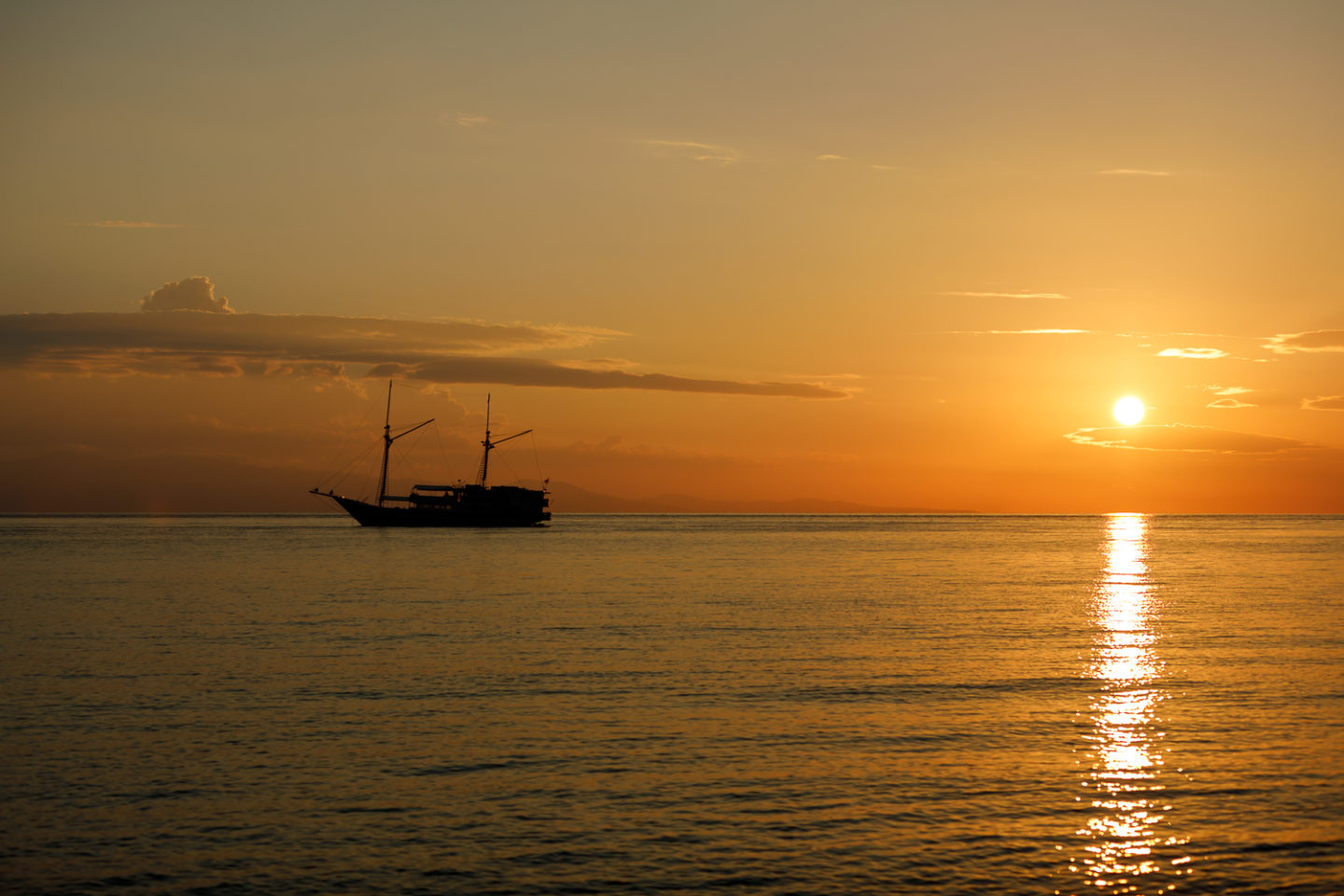 Aliikai is fitted with 7 cabins spread on its 3 decks. 2 master suites each featuring a large private terrace are located at the aft of the vessel. 2 double bed cabins with a sea view are located on the upper deck. Each of the 4 cabins is equipped with a king-size bed that can be split into 2 single beds and great sea view through their windows on the breathtaking landscapes surrounding you at any time.
2 double bed cabins are located on the lower deck with queen size beds. A third cabin is located at the bow and is equipped with an additional sofa that can be transformed into a single bed.
All cabins are fitted with ensuite bathrooms, wardrobes, and remote AC.
Paying tribute to Aliikai's rich and extensive Indonesian history, carefully selected items collected from the previous voyages will adorn the ship.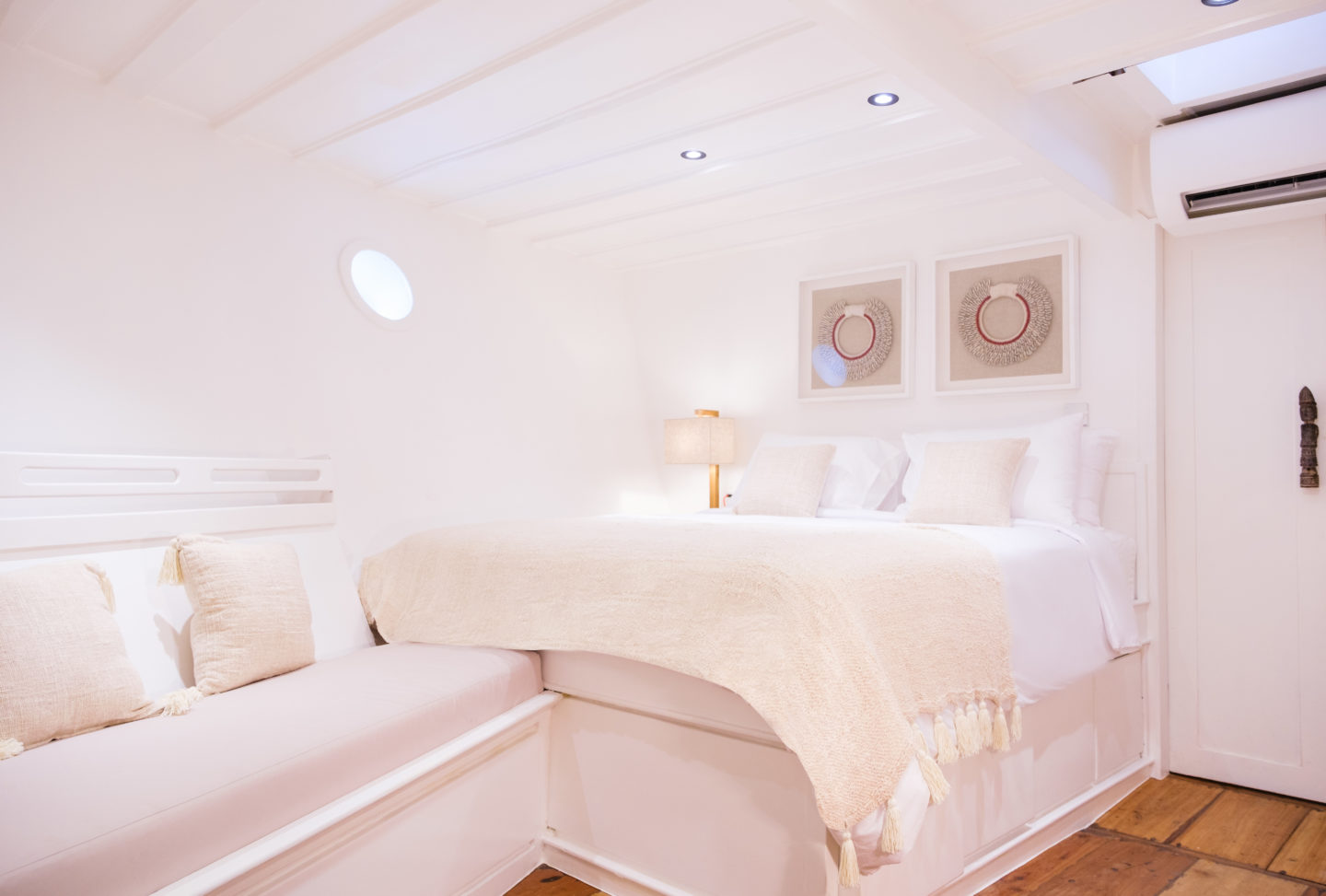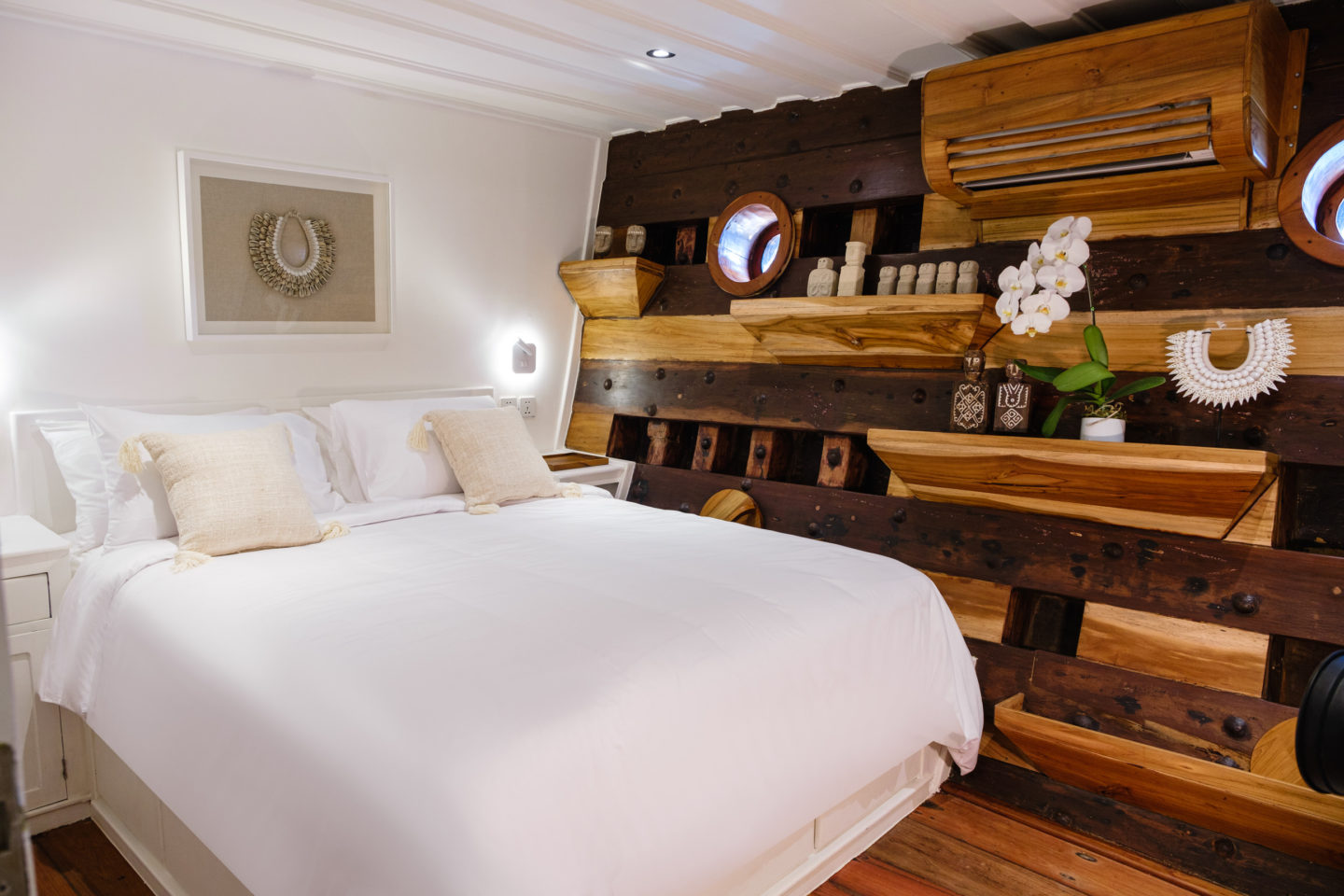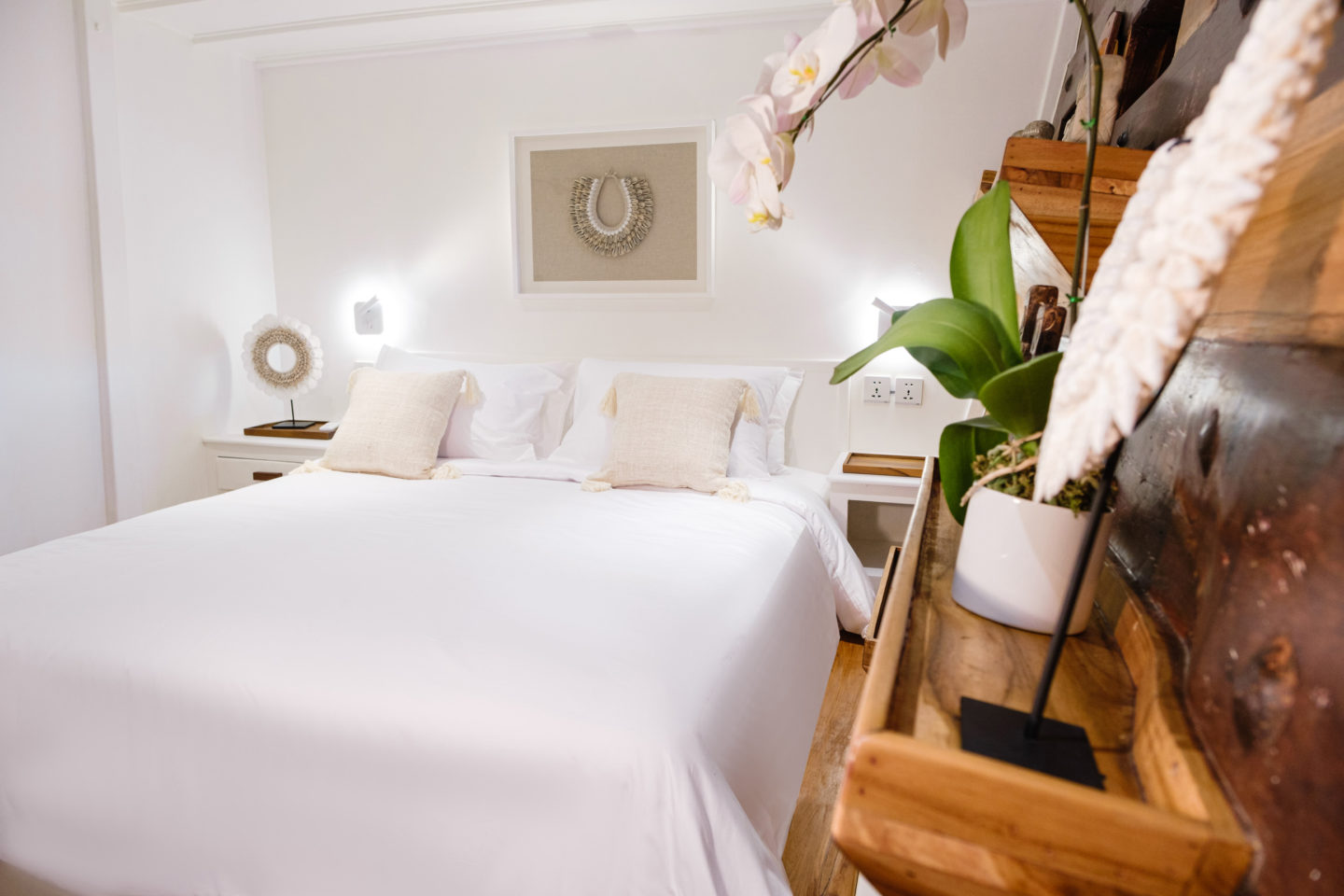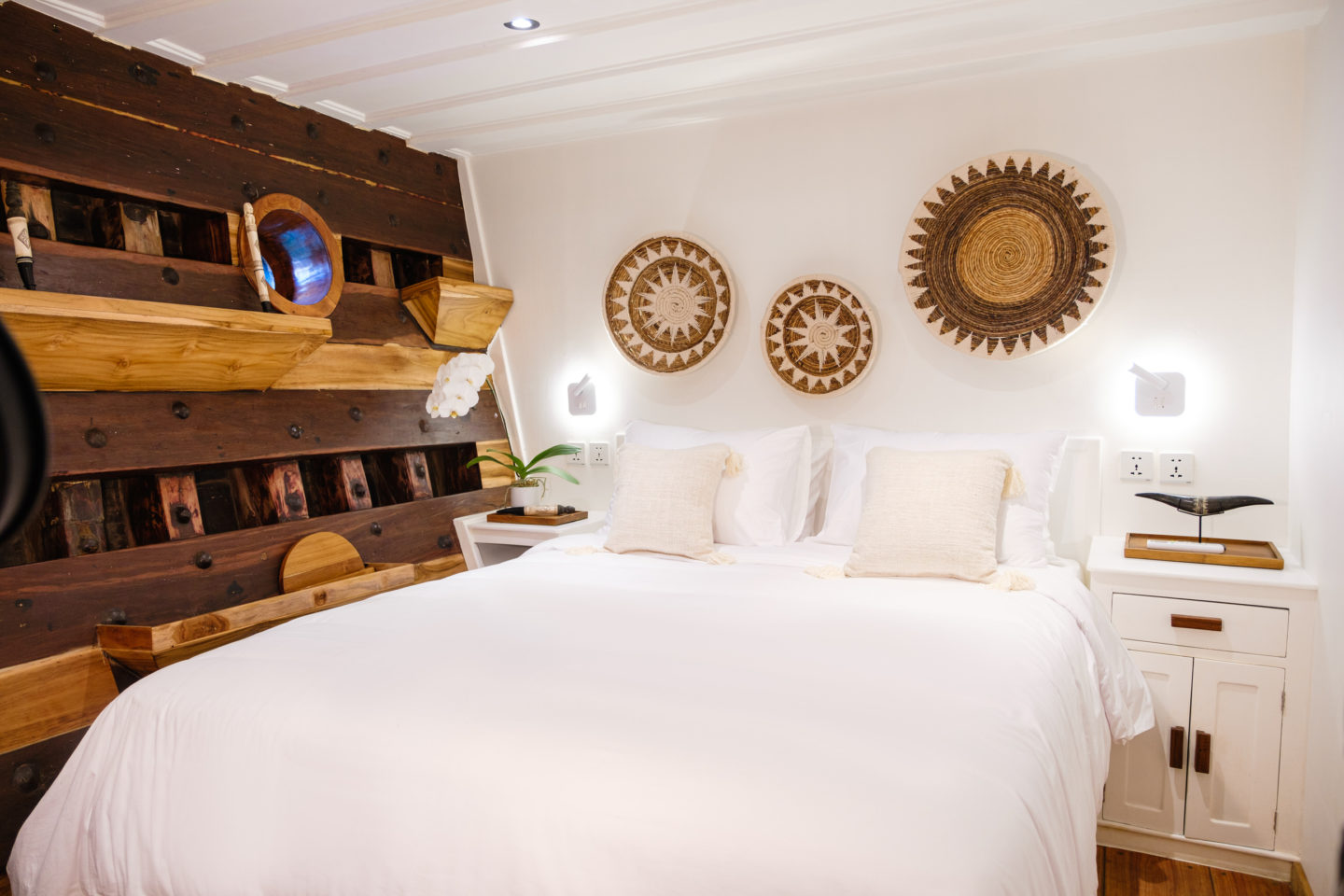 Aliikai's Indoor Lounge and Dining area is an air-conditioned multiple-purpose space where guests can enjoy a meal or relax while taking refuge from the mid-day sun. The wrap-around windows give the interior lounge an airy, expansive feel while staying connected to the rugged landscape.Folder glass doors open to the covered Outdoor Lounge and Dining area where guests will enjoy al fresco dining under the stars and space to relax on one of the comfortable day beds and sofas.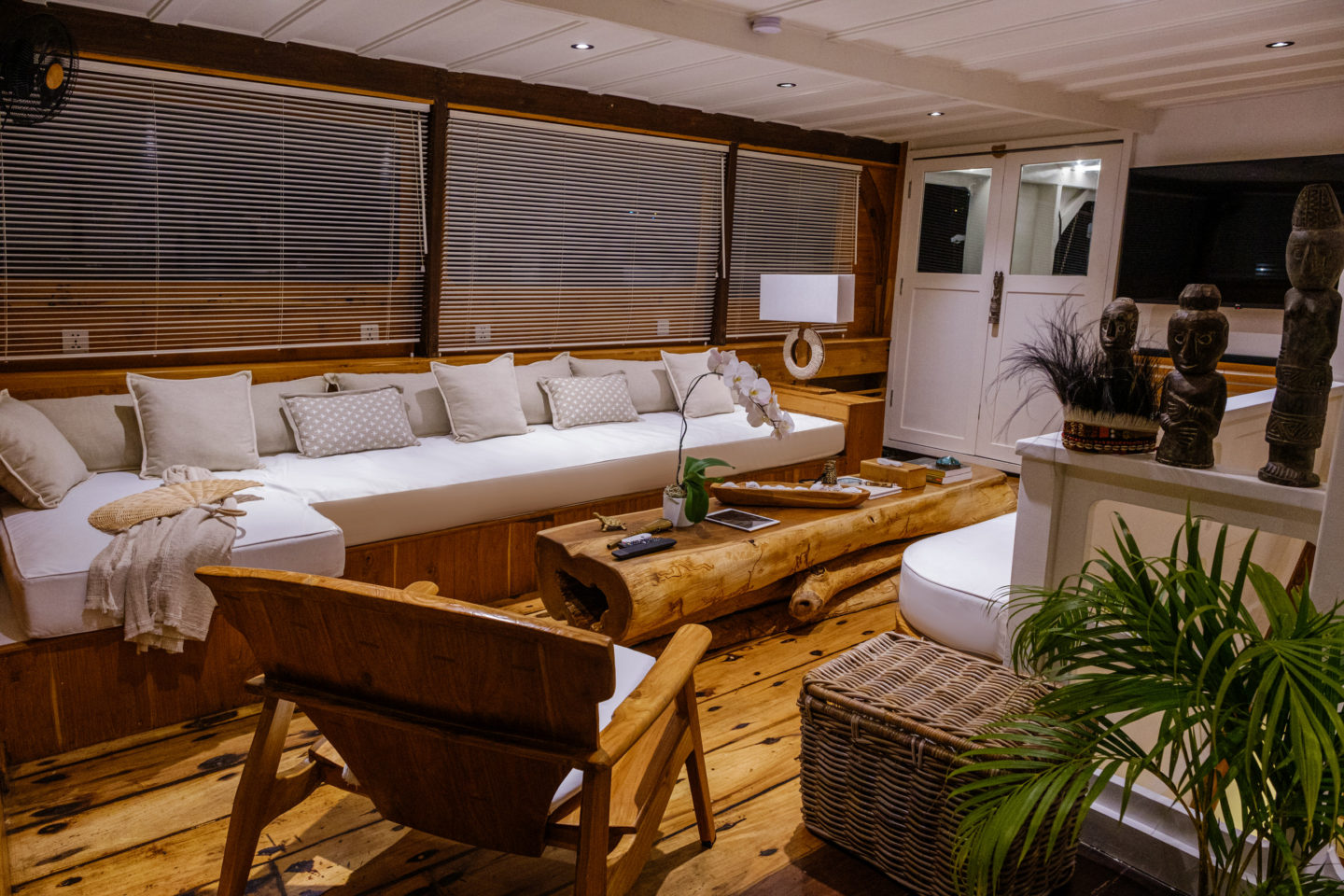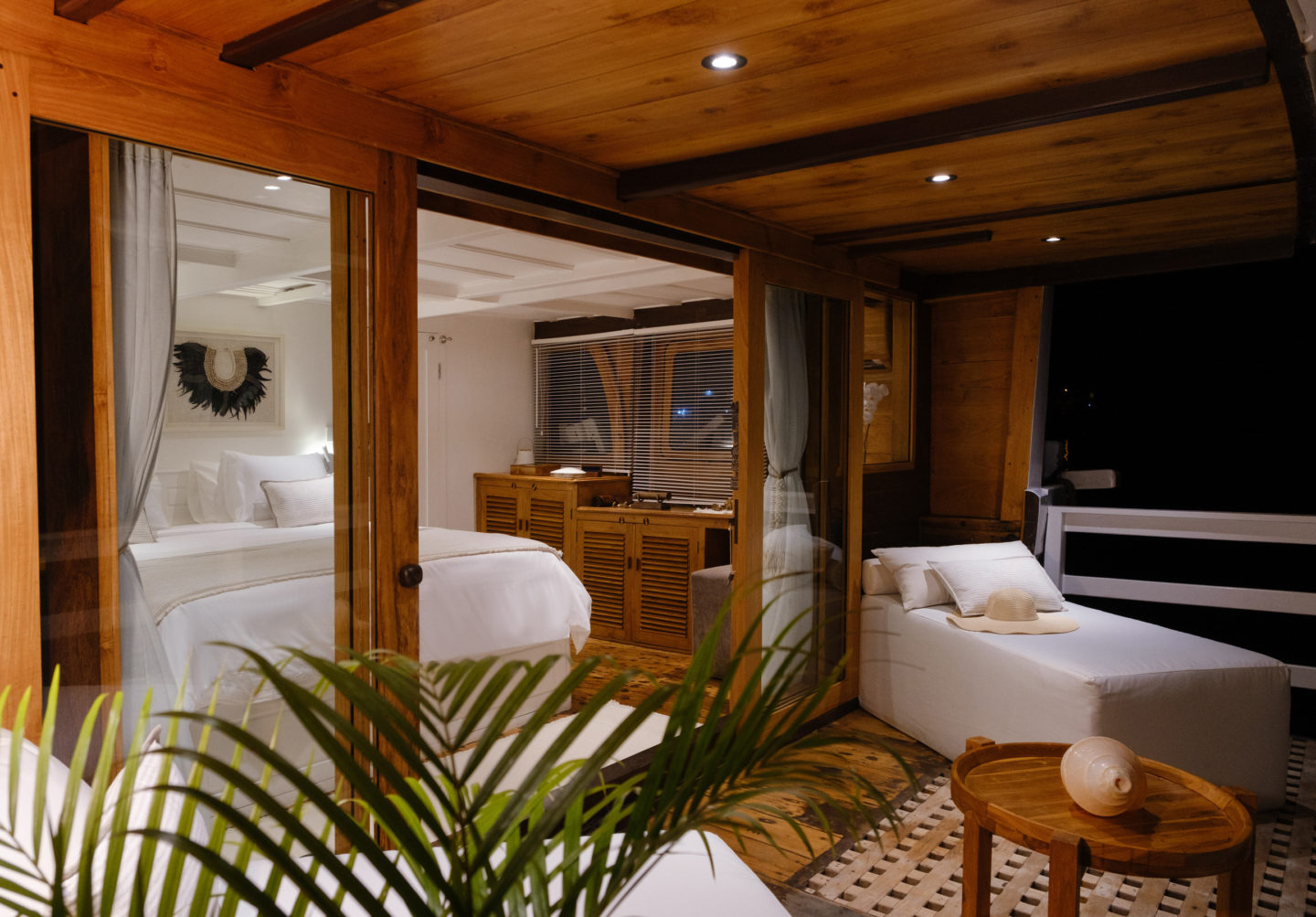 Aliikai's Upperdeck Lounge transforms from a mindful space for morning yoga and a relaxing lounge surrounded by the natural breeze. In the evening, the crew turns the lounge into a cinema under the stars where guests can choose from our selection of movies – popcorn included.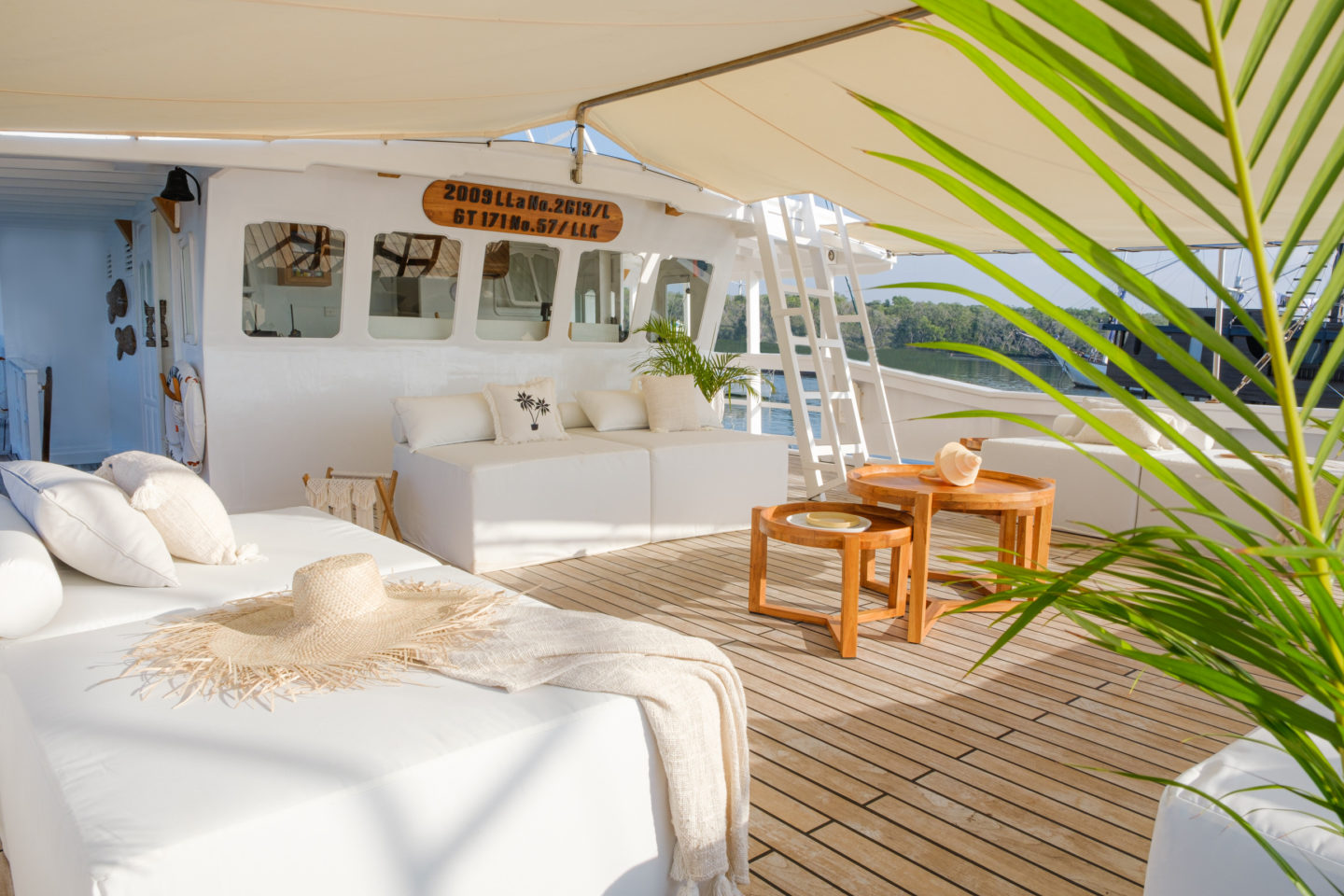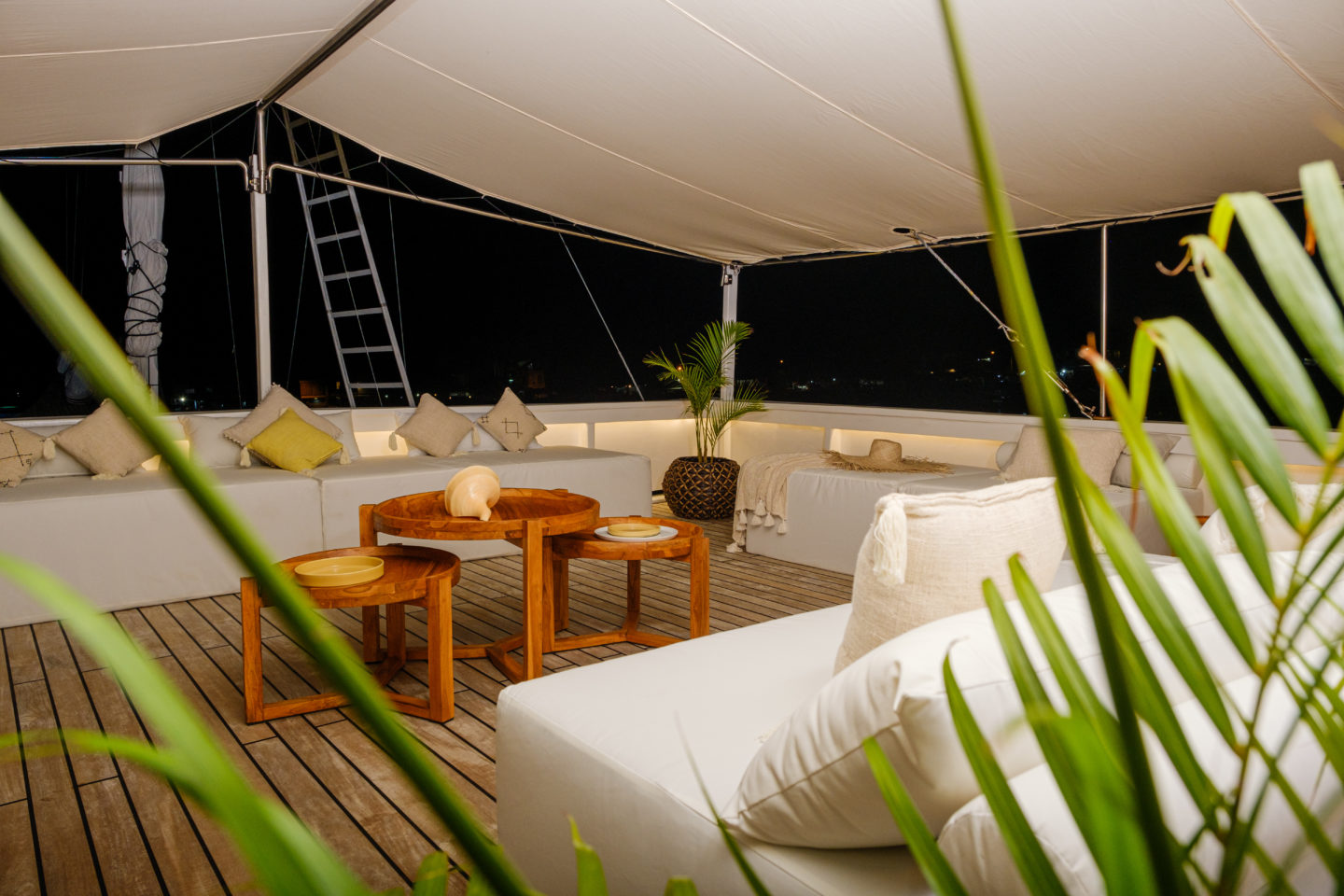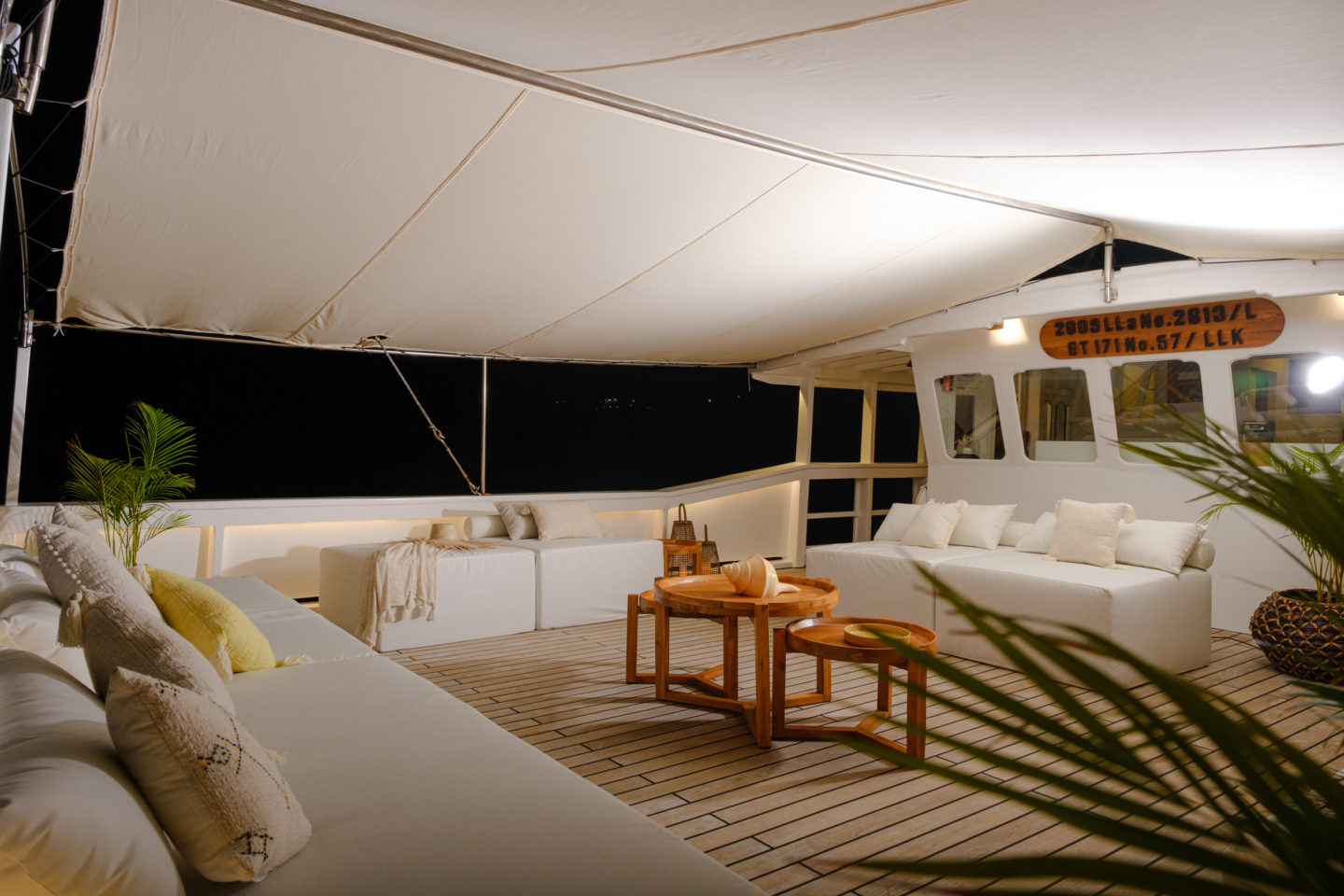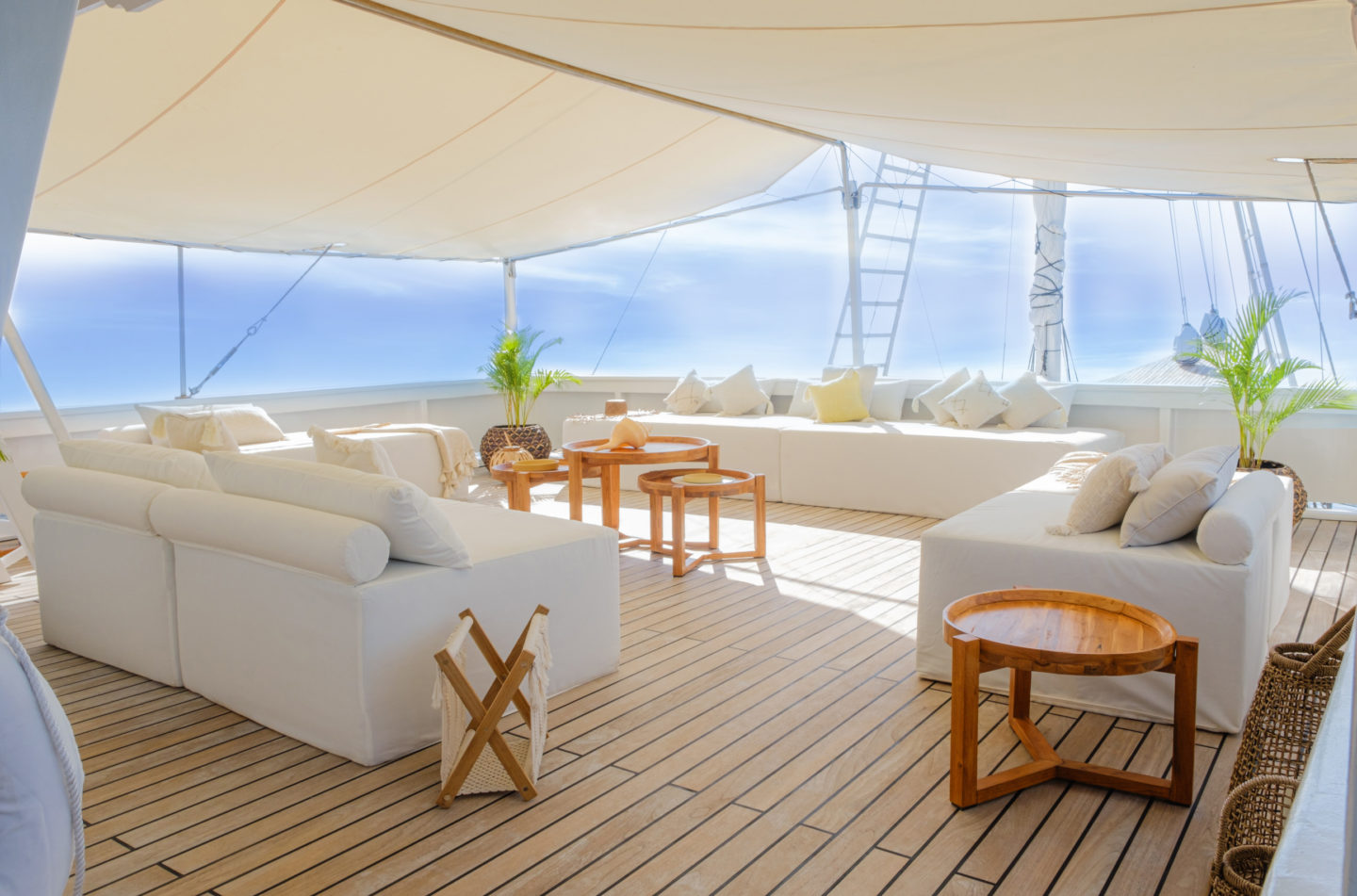 We fully understand service plays a significant part in the overall experience and quality of your cruise. Aliikai has a dedicated and highly experienced Indonesian crew of 12 led by our western expedition leader who will cater to all your cruise needs as well as guide you through our favorite secret spots we have discovered throughout our extensive travel through the archipelago. Our talented chef will create flavorful dishes inspired by the multiple spices and ingredients that can be found throughout the Indonesia creating a culinary experience at all your meals.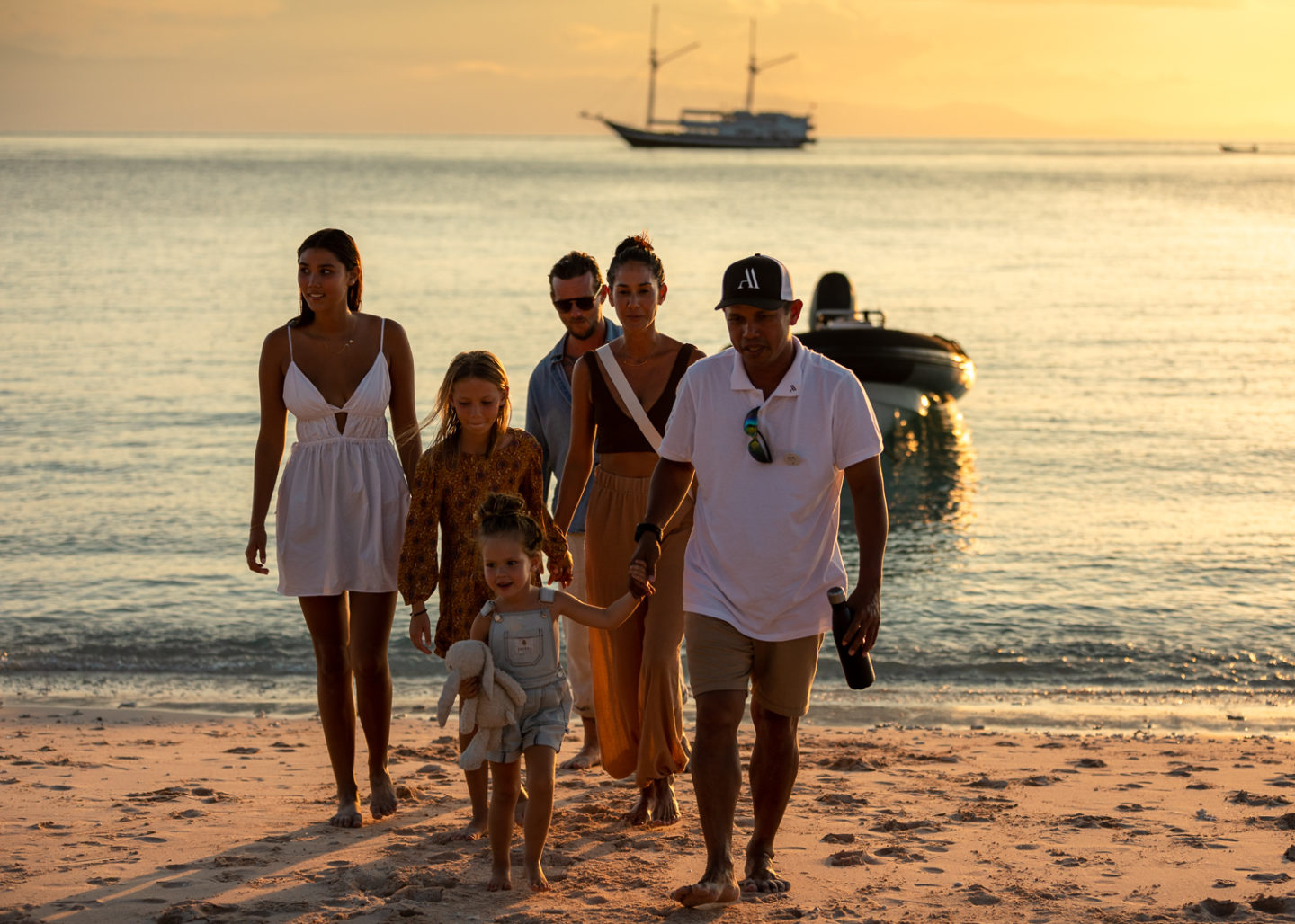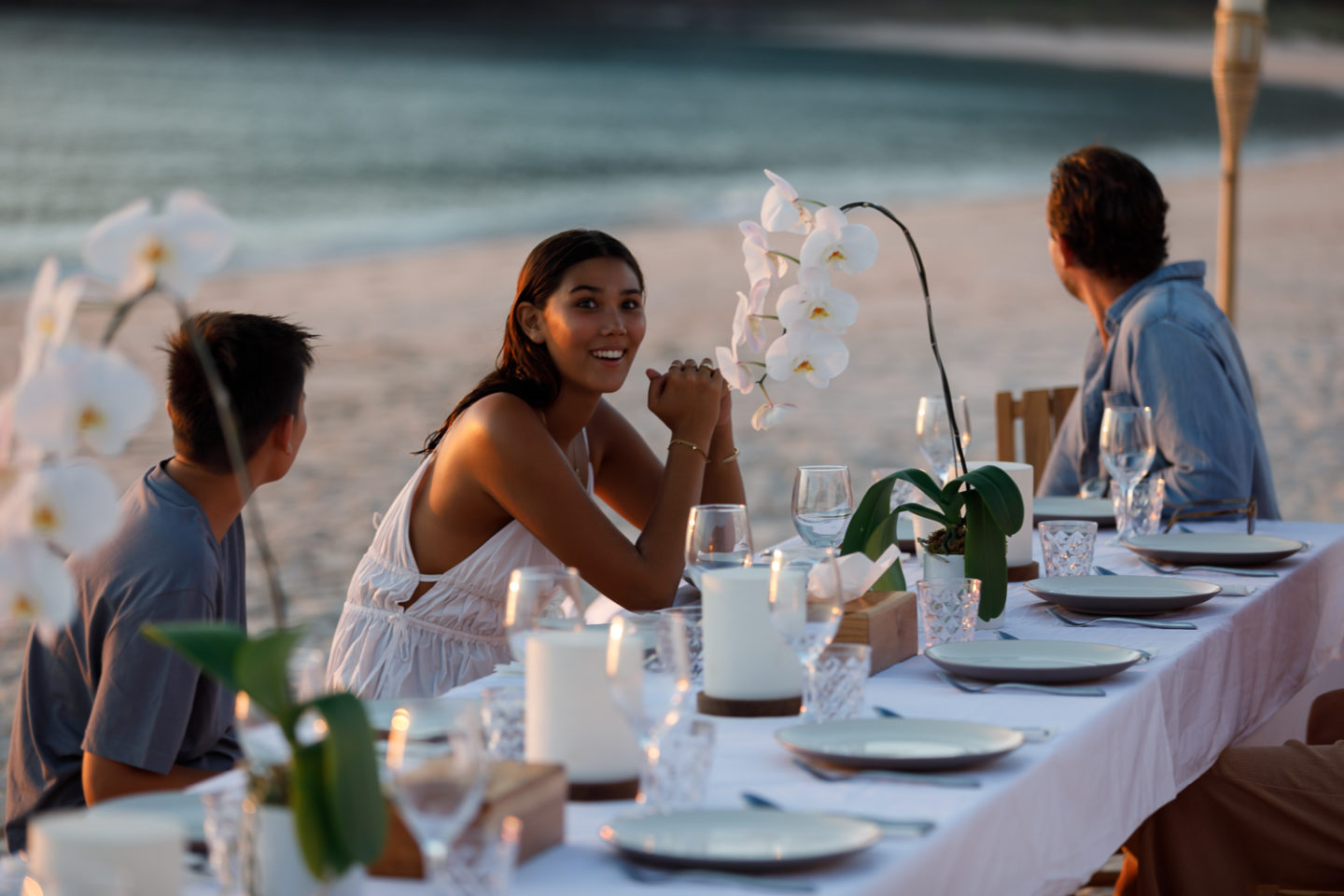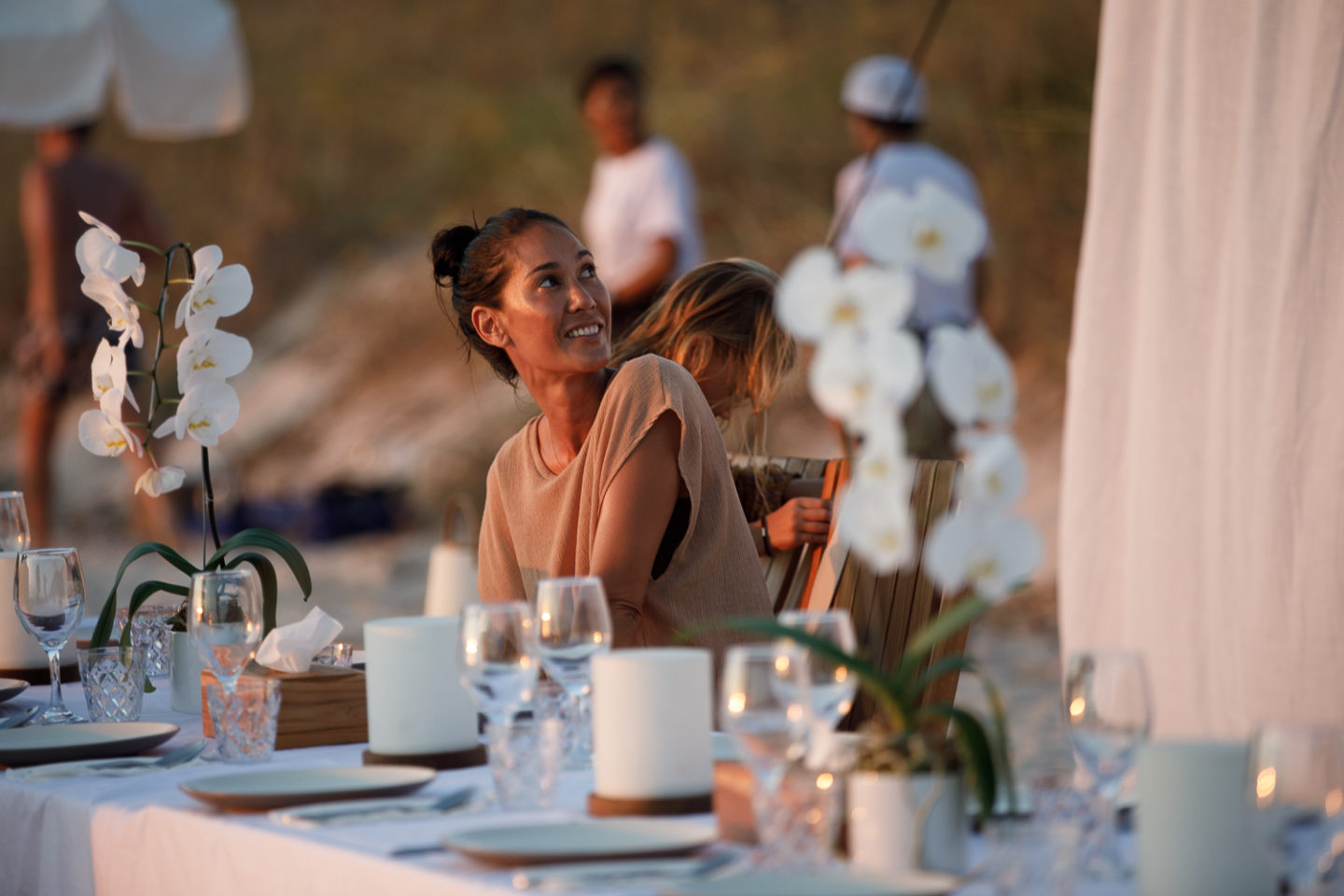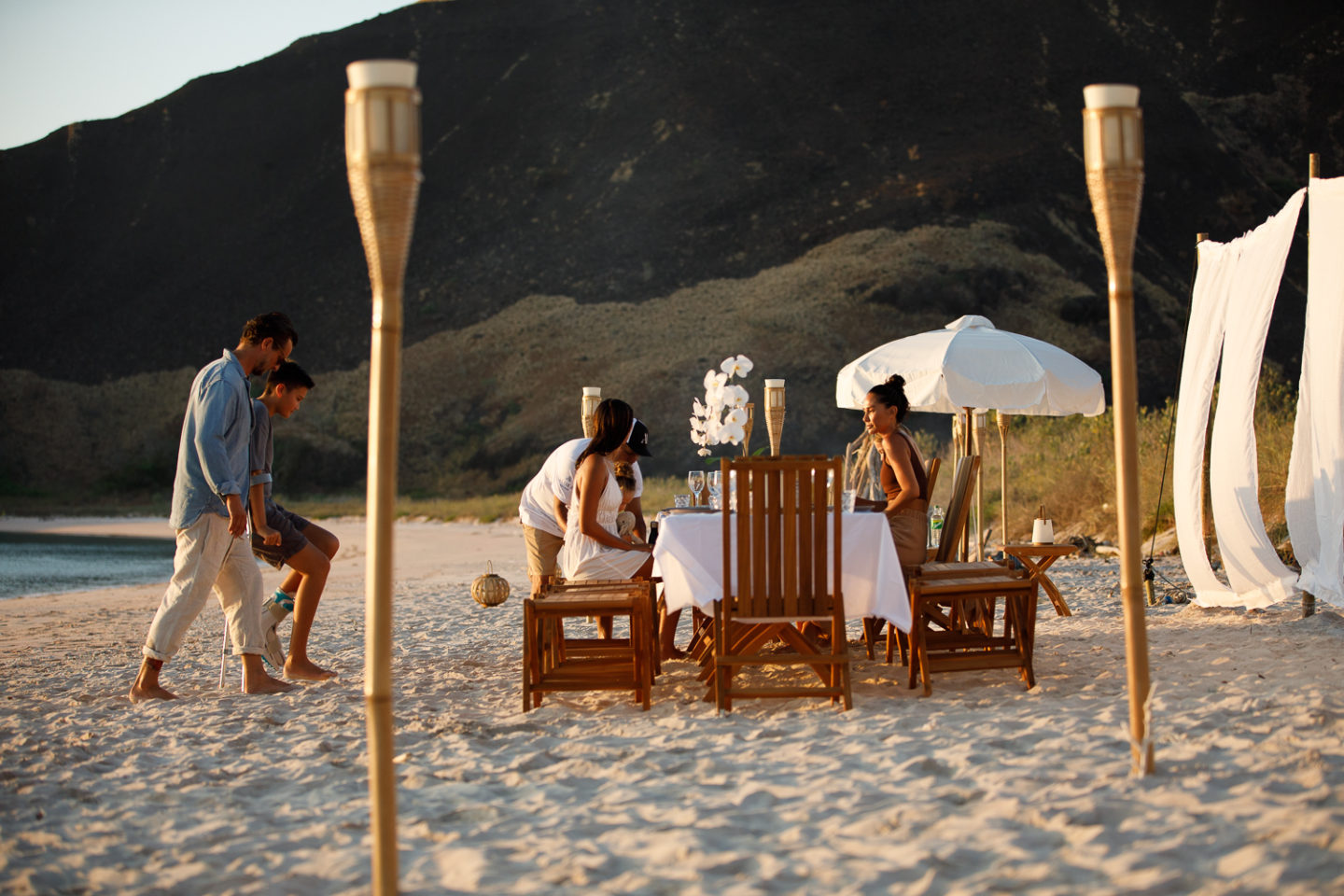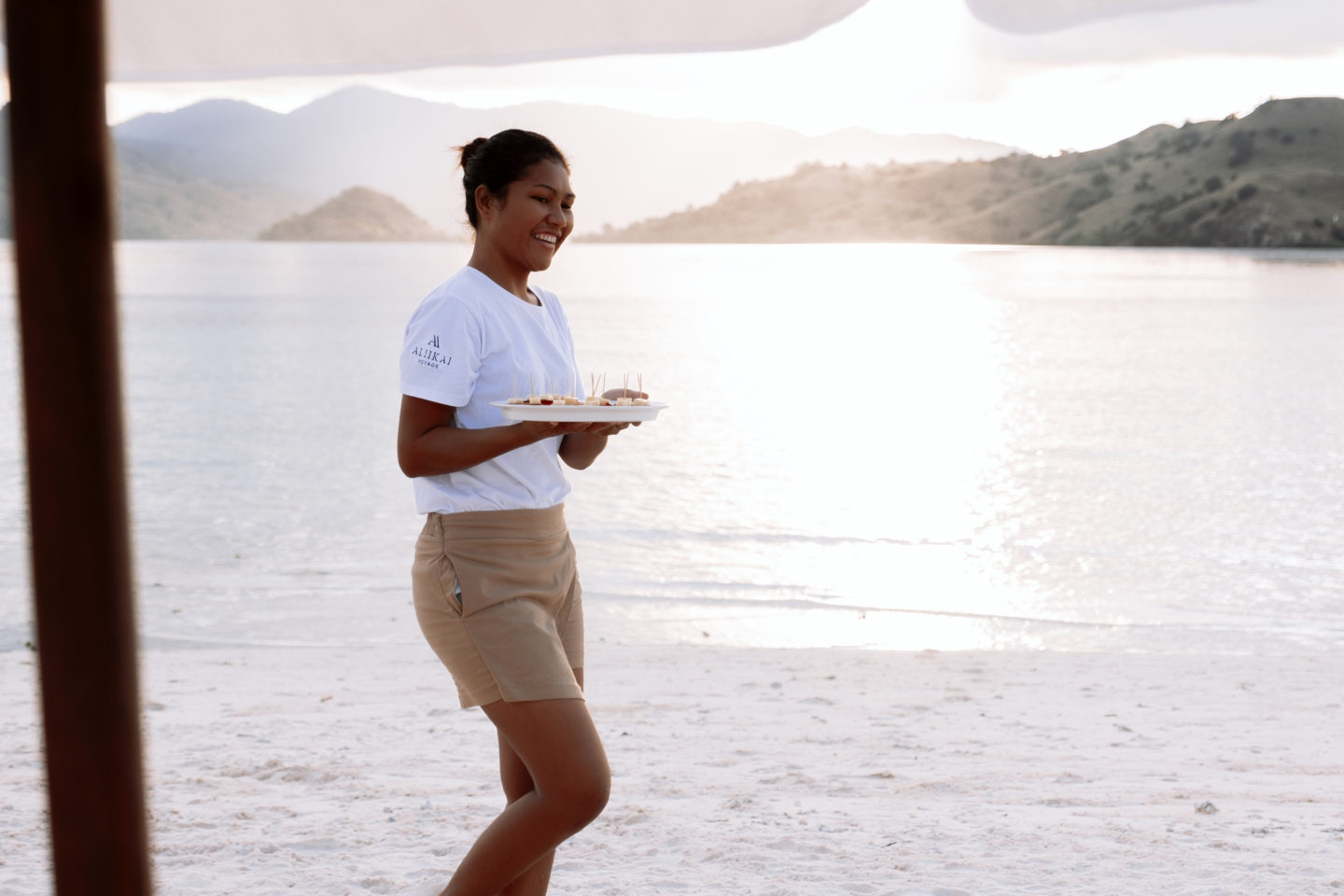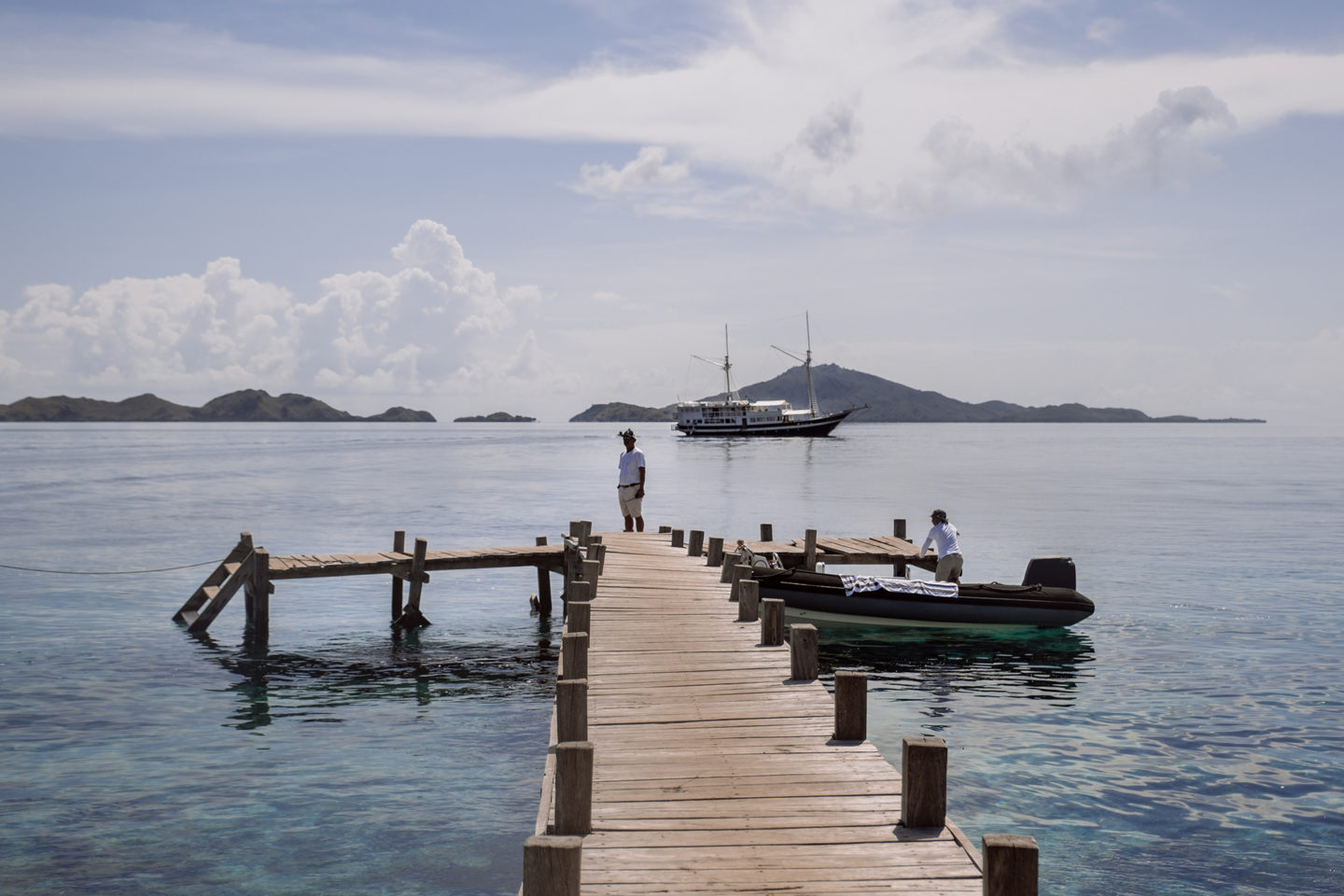 Aliikai is fully equipped for the most adventurous divers. Our diving areas offer plenty of space to prepare your equipment before each dive. We have added a shower to warm you up after your night dives and a ventilated camera room for you to work on your camera and making sure you capture the best moments from each dive.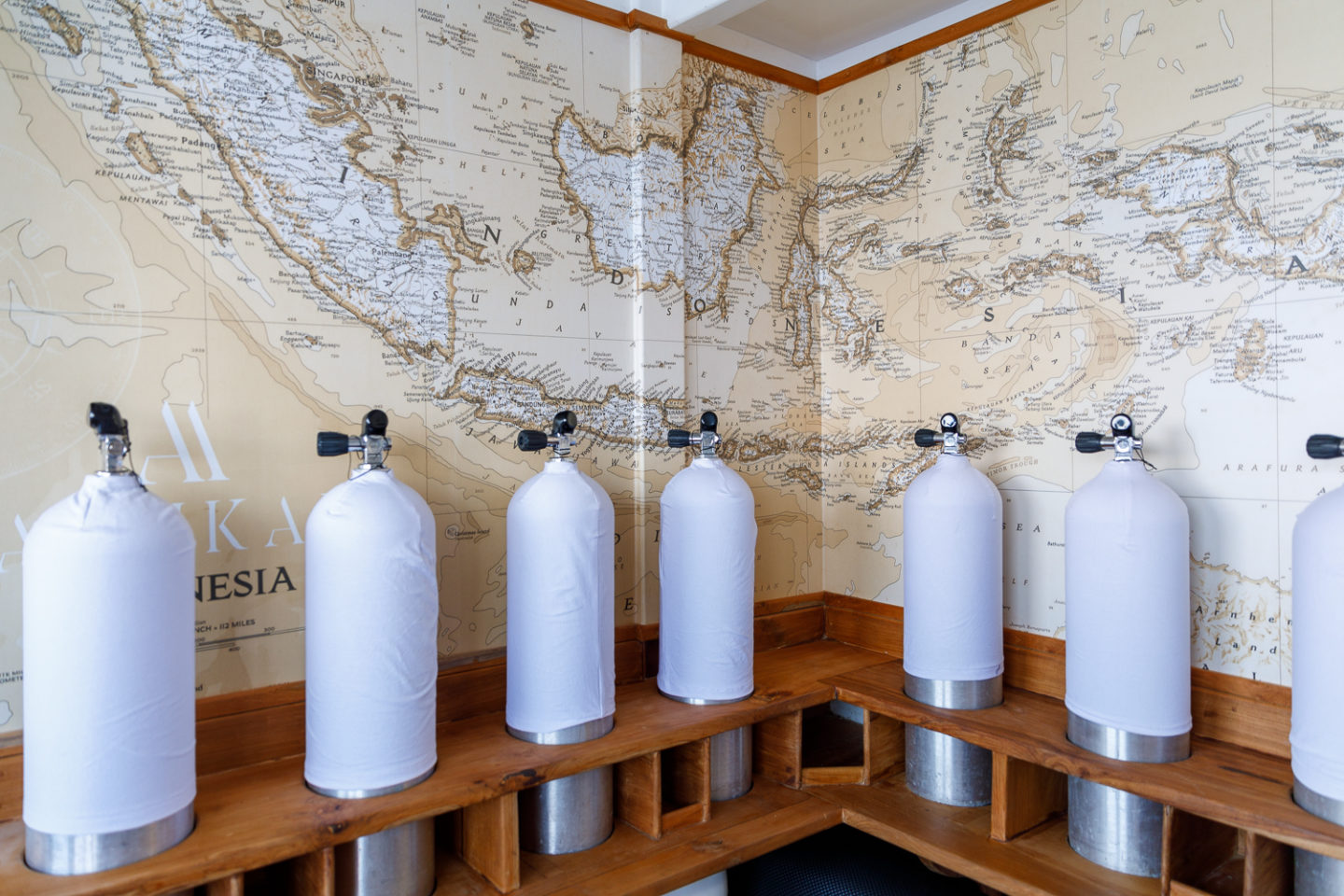 CRUISE THE
ARCHIPELAGO ON ALIIKAI
Aliikai's size, comfort, abundant living spaces, and sailing capabilities make Aliikai one of the highest sought after phinisi of Indonesia. Chartering Aliikai to journey into the vast and wildest archipelago in the world is much more than just a cruise; it is an unparalleled experience that will fully immerse you into exquisite nature, culture, and unique adventures.
Throughout the year, Aliikai will open a limited number of voyages, sold by the cabin for smaller groups, couples, and honeymooners who would like to experience our tailor-made itineraries and unique experiences.
Travel With Us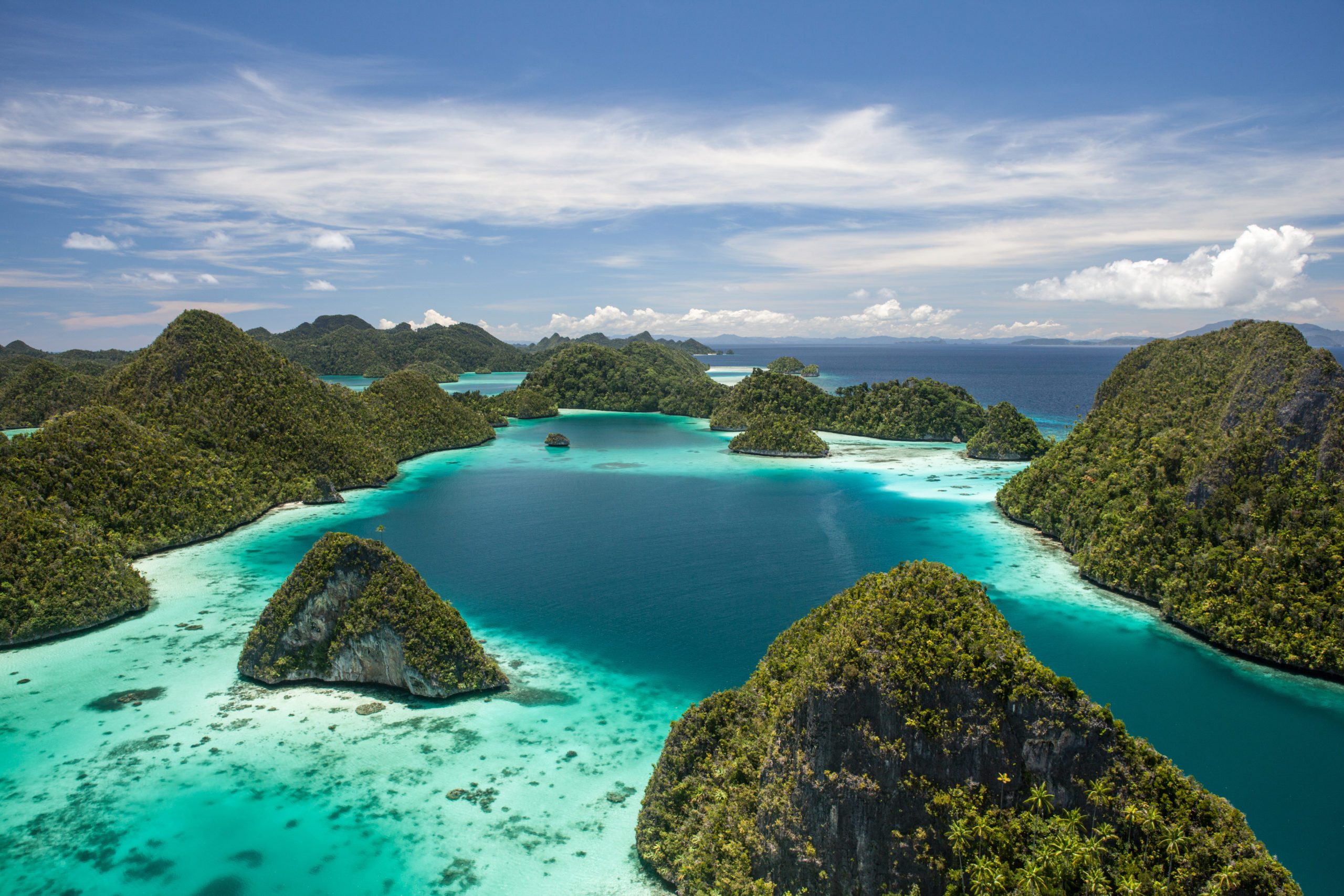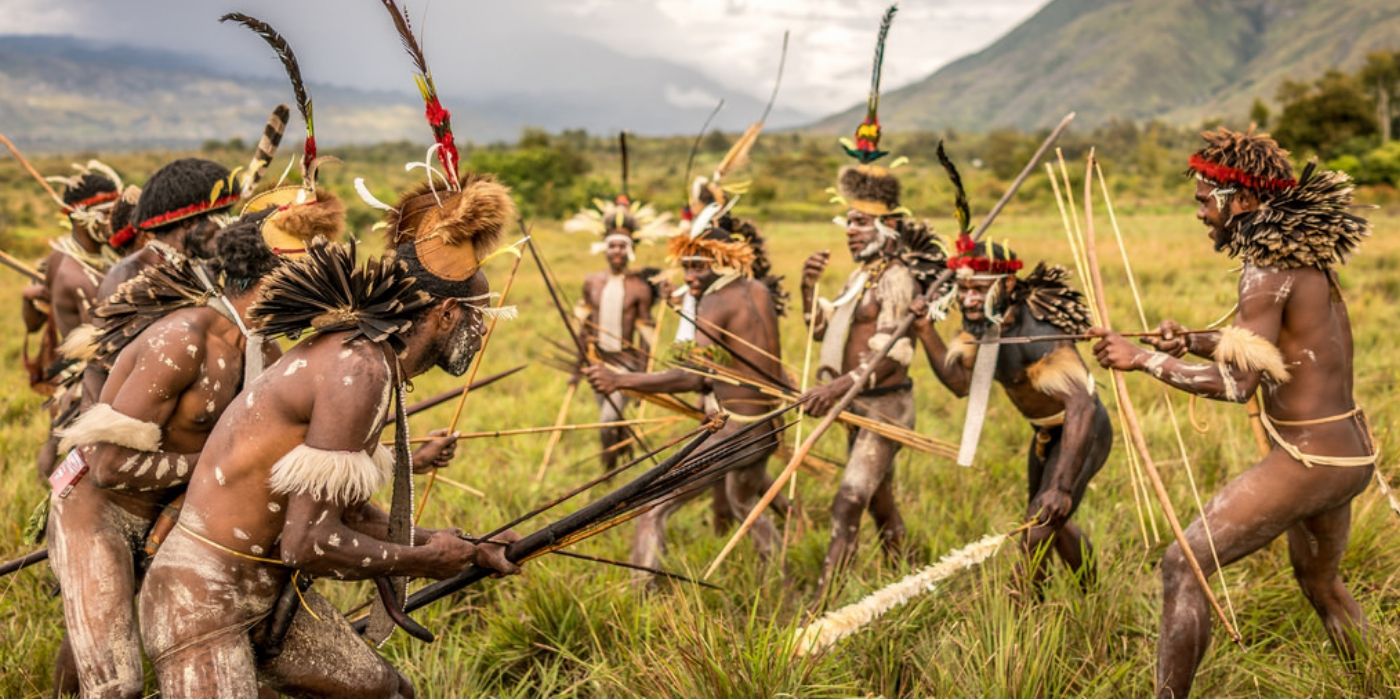 Centuries of rich boatbuilding traditions make sailing on a phinisi a genuinely authentic Indonesian experience. It will uncover your explorer's soul, and you'll feel the spirit of the legendary Bugis tribe run through your veins.
A diverse country with a colorful history, exotic culture, and nature, our cruises aim to bring you to the heart of Indonesia's spectacular wonders. At the same time, our passionate and dedicated team creates unique and singular experiences that make your journey come alive.
We are available for private charter cruise ( starting from 8500 USD ) and shared trip ( starting at 740 USD / night /person )
CHECK RATES AND AVAILABILITIES
ACTIVITES
KAYAKING &
STAND UP PADDLE
Some of the waters surrounding islands are too narrow and shallow for the tenders to reach. Our kayaks and stand up paddle are the perfect ways to adventure silently into nature to observe the local fauna up close. In between dives or snorkeling sessions, you will venture into lagoons, through small rivers or mangrove forests accompanied by the sound of nature while burning calories. The perfect combination of adventure and low-impact exercise.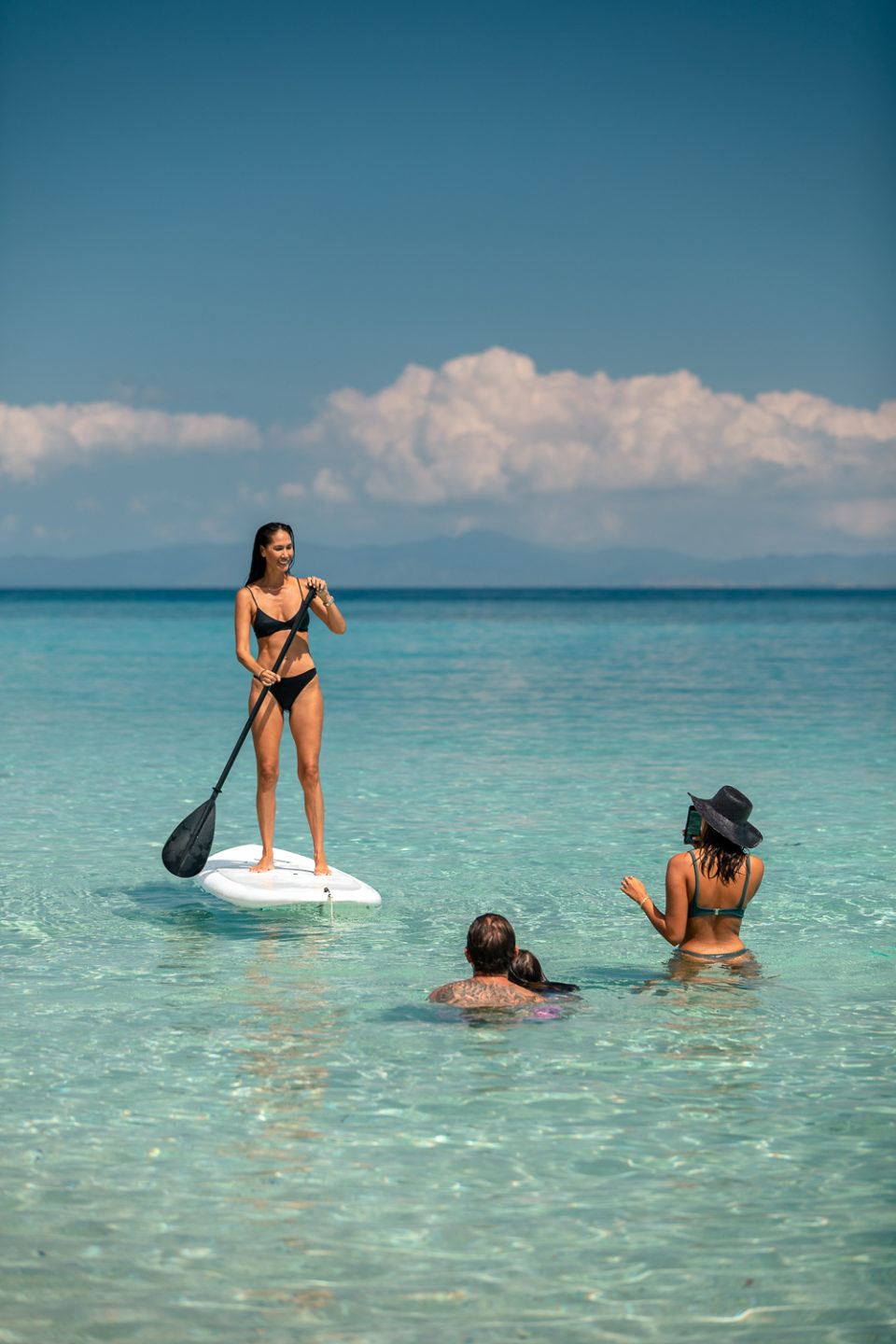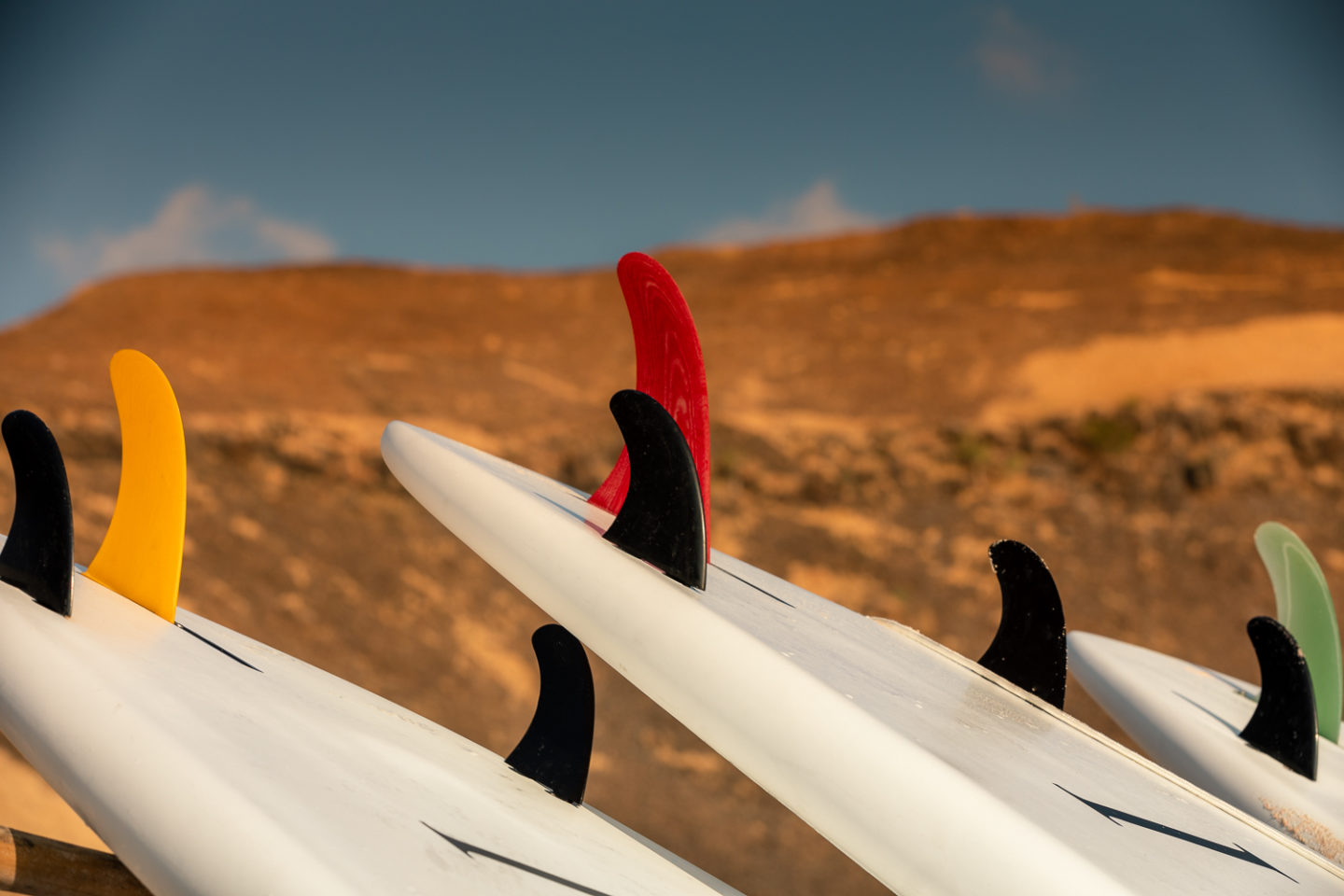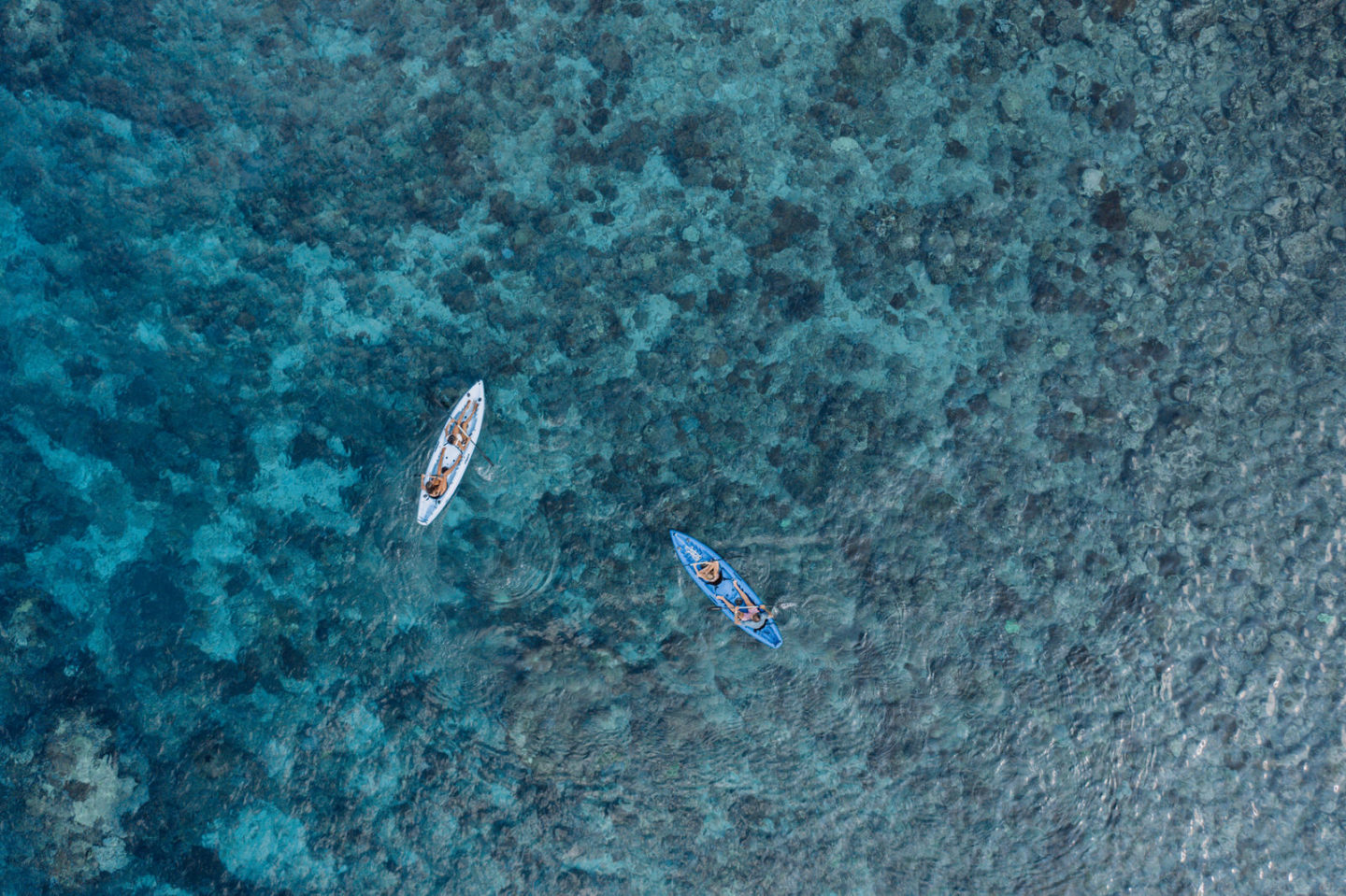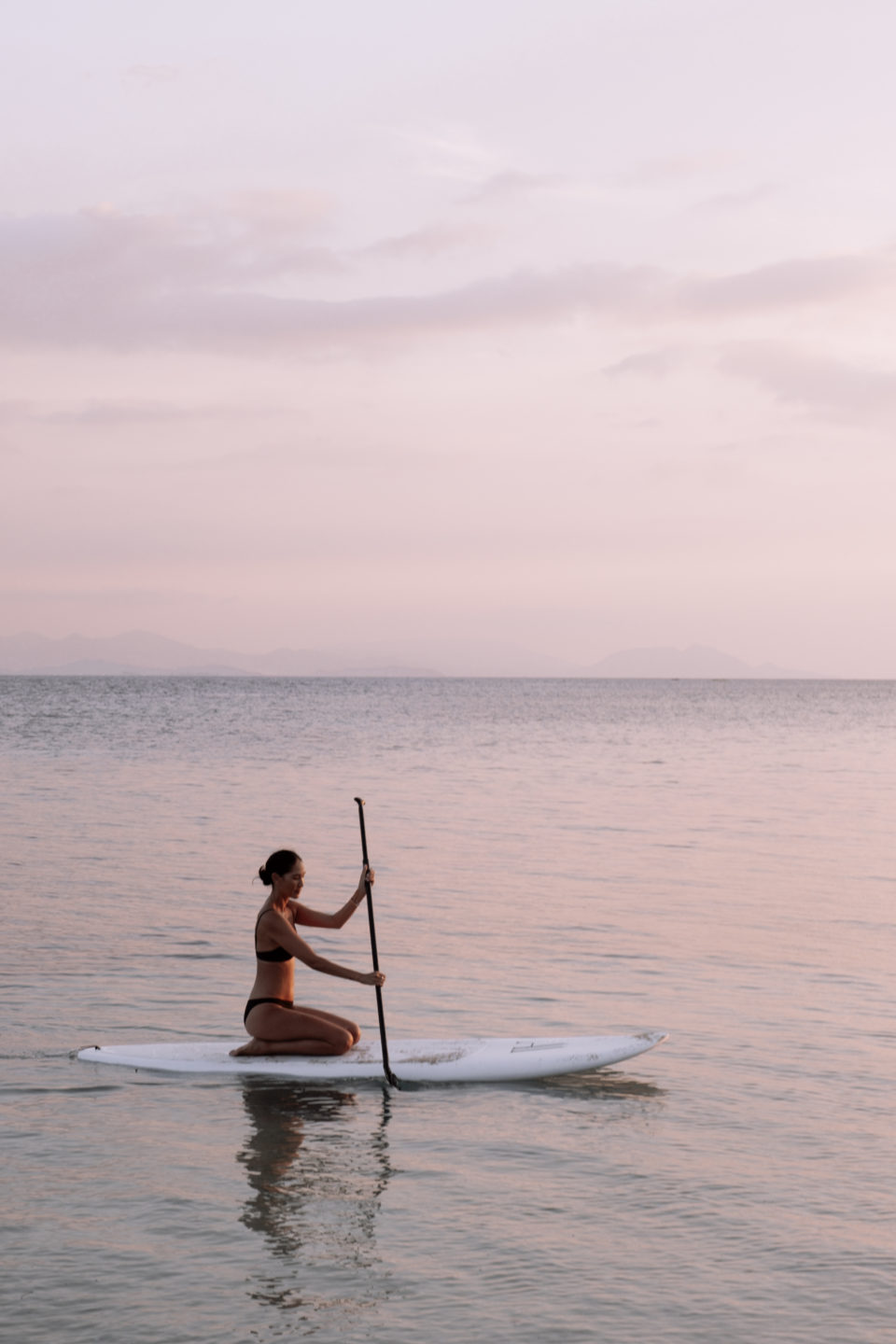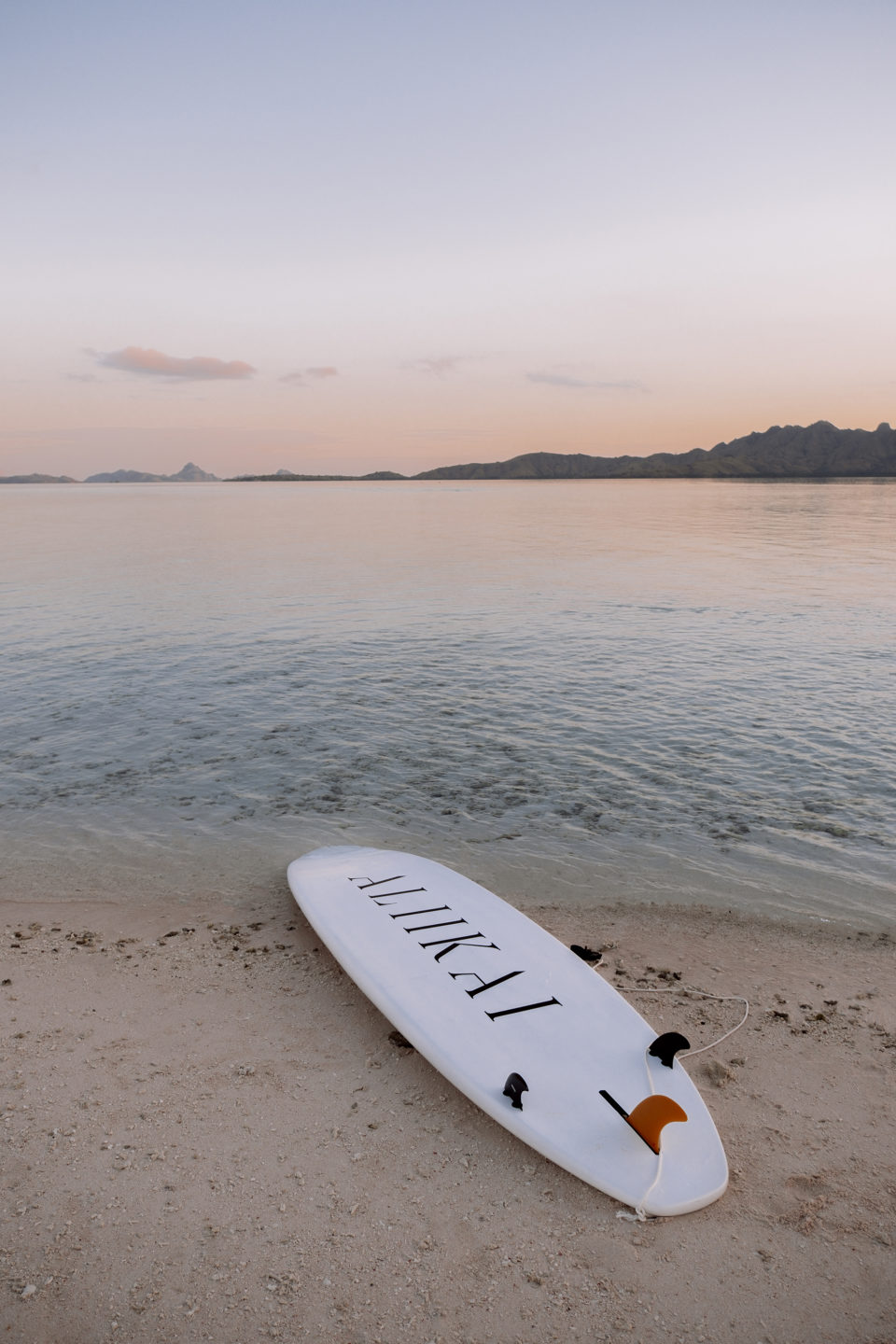 ACTIVITES
Indonesia is located right in the middle of the coral triangle concentrating more than 76% of all coral species, every dive will be exceptional. From the world-famous Komodo islands to the off beaten tracks journeys of the eastern islands of Indonesia, Alor, forgotten islands, Raja Ampat and Cendrawasih bay to name just a few offers limitless possibilities.
Our experienced Dive Masters will guide you to the discovery of the hidden wonders of Indonesia.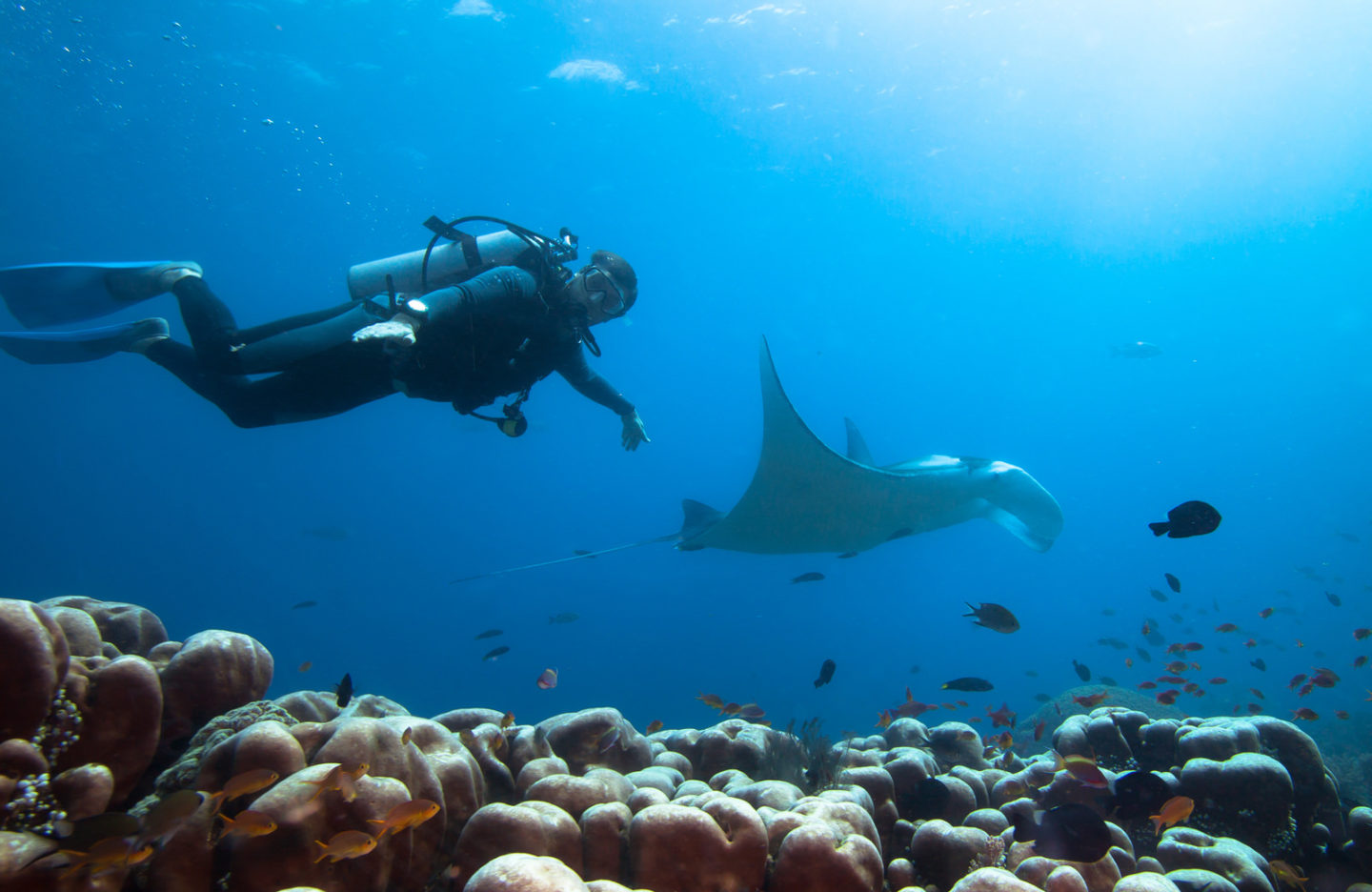 ACTIVITES
Snorkeling in the most abundant waters of the planet will introduce you to a new world full of amazing creatures.
Imagine swimming with the graceful Manta Rays, dance with the gentle giant whale shark, or glide above healthy and colorful coral gardens. Every single snorkeling session will be a moment of joy and adventure for everyone. The only equipment needed is masks, fins, and a snorkel!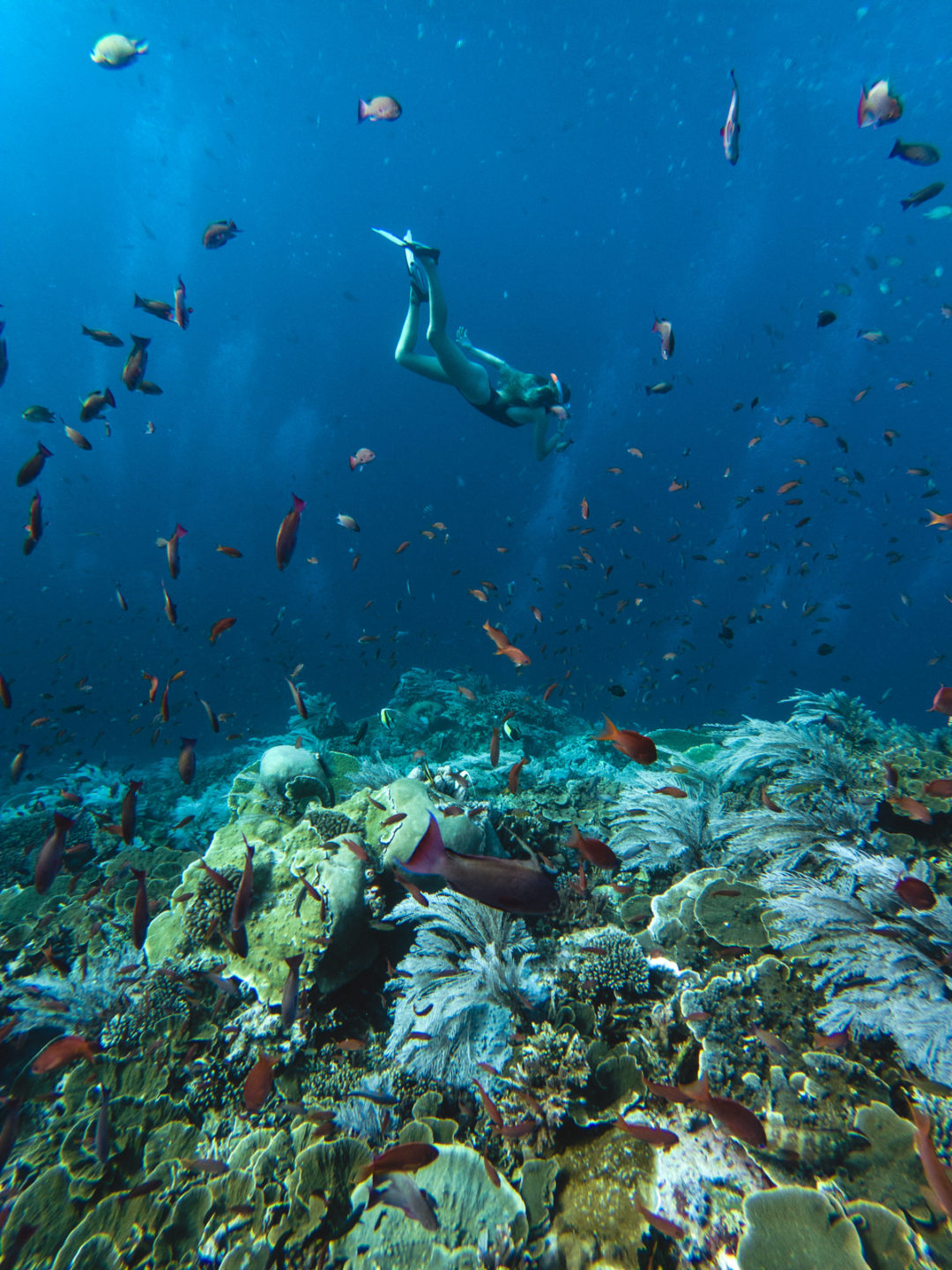 ACTIVITES
Created by the endless erupting volcanos, the islands of Indonesia formed from the raw forces of nature. Home to wild and volcanic landscapes combined with deep and untouched jungle, trekking options during one of our cruise are limitless.
Climb to the top of one of the many islands to experience a fabulous sunset of ever-changing colors or trek through the jungle of Papua in search of the famous but rarely seen bird of Paradise are among our many options that you will have to choose.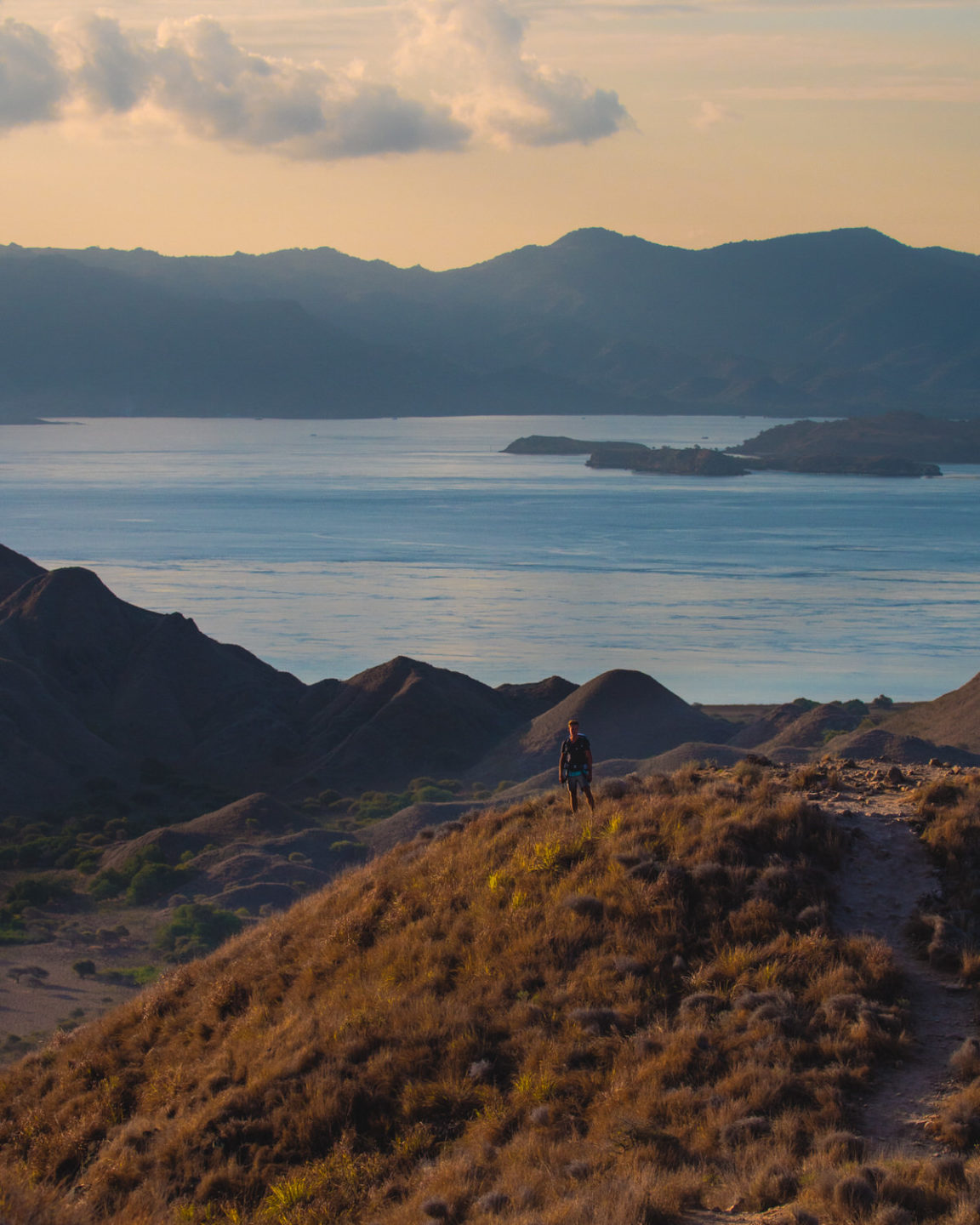 ACTIVITES
Indonesia's reputation as a tropical paradise is due to its blissful beaches and luxuriant rain forest and the abundance of wildlife. The tropical weather all over the archipelago has encouraged the existence of more than 380 endemic species many migratory species.
Sailing is often the only way to access the most remote islands home to the rarest tropical birds. Aliikai's led cruises will take you in search of the many endemic species present on the tropical islands of Nusa Tenggara, Maluku, Alor & Wetar, and West Papua.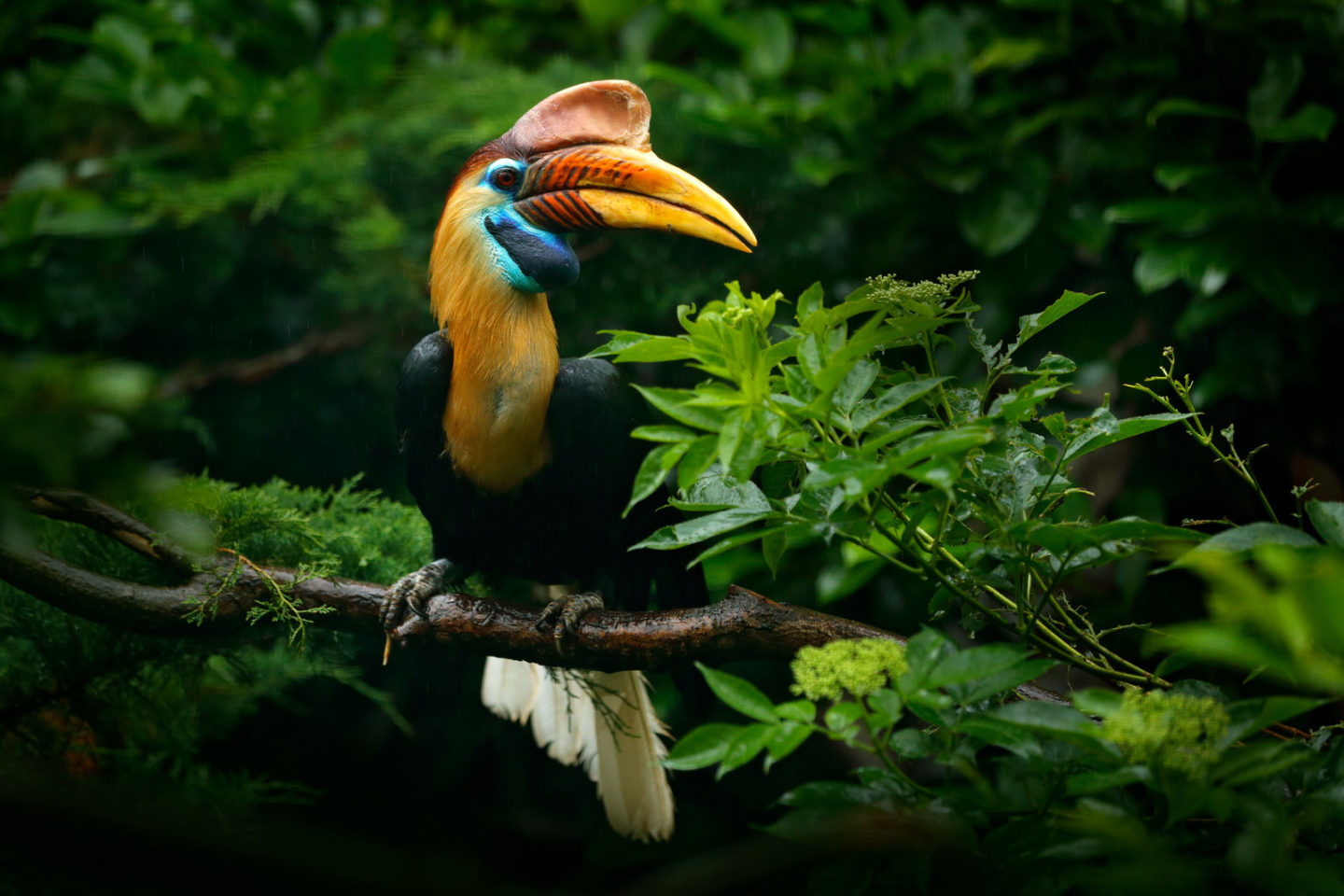 ACTIVITES
Inspired by the numerous spices of Indonesia, our talented chef creates dishes infused with these rich and exotic flavors with a subtle mix of western and traditional cuisine. Our cuisine is a discovery of new tastes and a combination of flavors to fuel your day with energy to fully enjoy your adventures. The specially created menus have been designed to meet all our passengers' needs, and we offer vegan, vegetarian options.
For those who wish to delve deeper into the tastes of Indonesia, you're welcome to join the chef on his visit to the local market or join him in a cooking class using these exotic ingredients.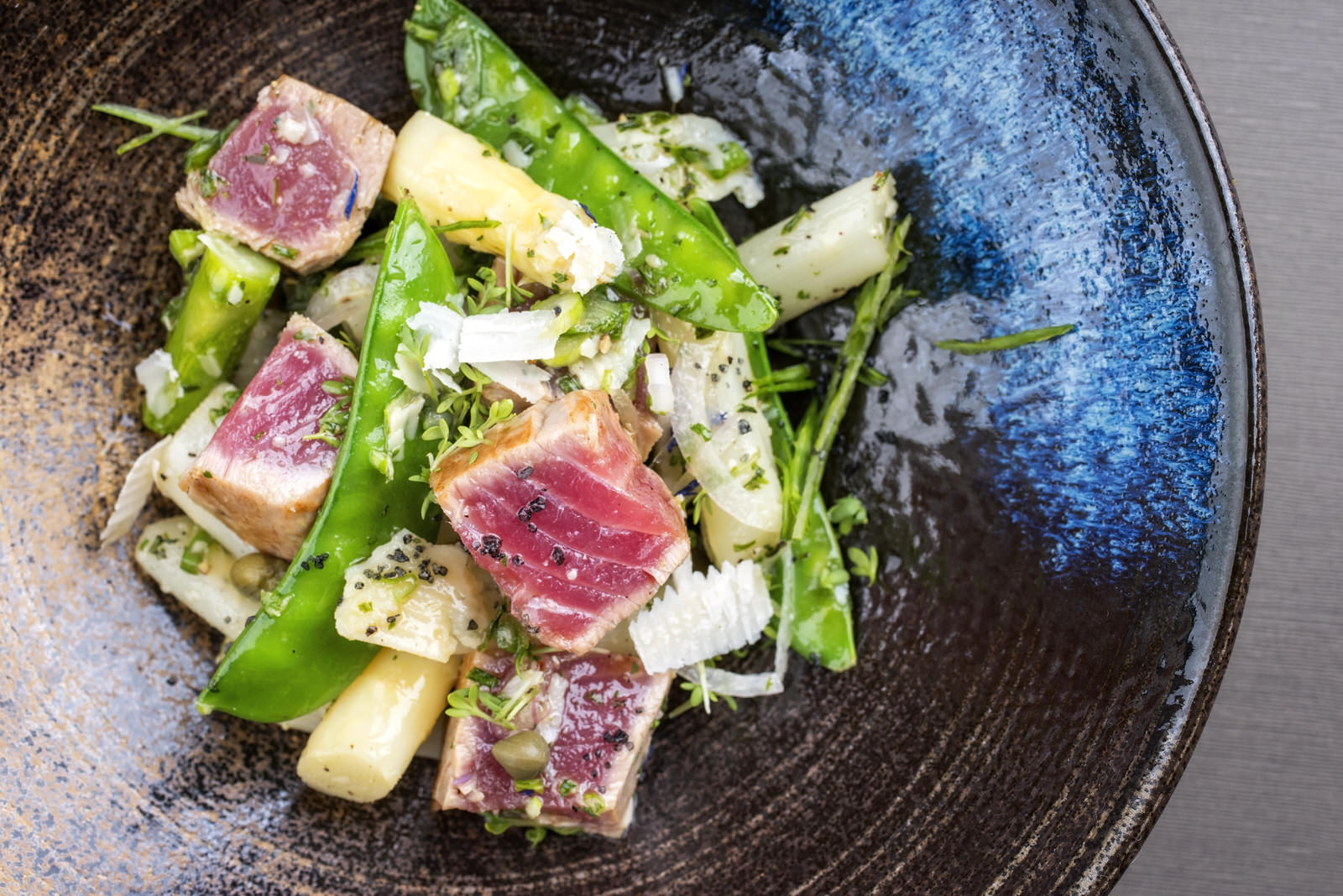 ACTIVITES
Relaxation and comfort with the backdrop of breathtaking scenery are what you can expect from each of Aliikai's cruises. With plenty of open space and privacy, guests can enjoy the ultimate in relaxation, a Balinese massage. Each sailing includes an experienced and licensed onboard a therapist available for massages on the deck or the deck of your master cabin.
On days when the ship calls on a deserted island, we can arrange the ultimate beach massage. Imagine stepping foot on a pristine beach fringed with swaying palms to enjoy a blissful treatment performed under the shade of an umbrella while the gentle breeze passes through, and the only sounds are the gentle waves rolling onto the shore. That is the exquisite luxury of Aliikai.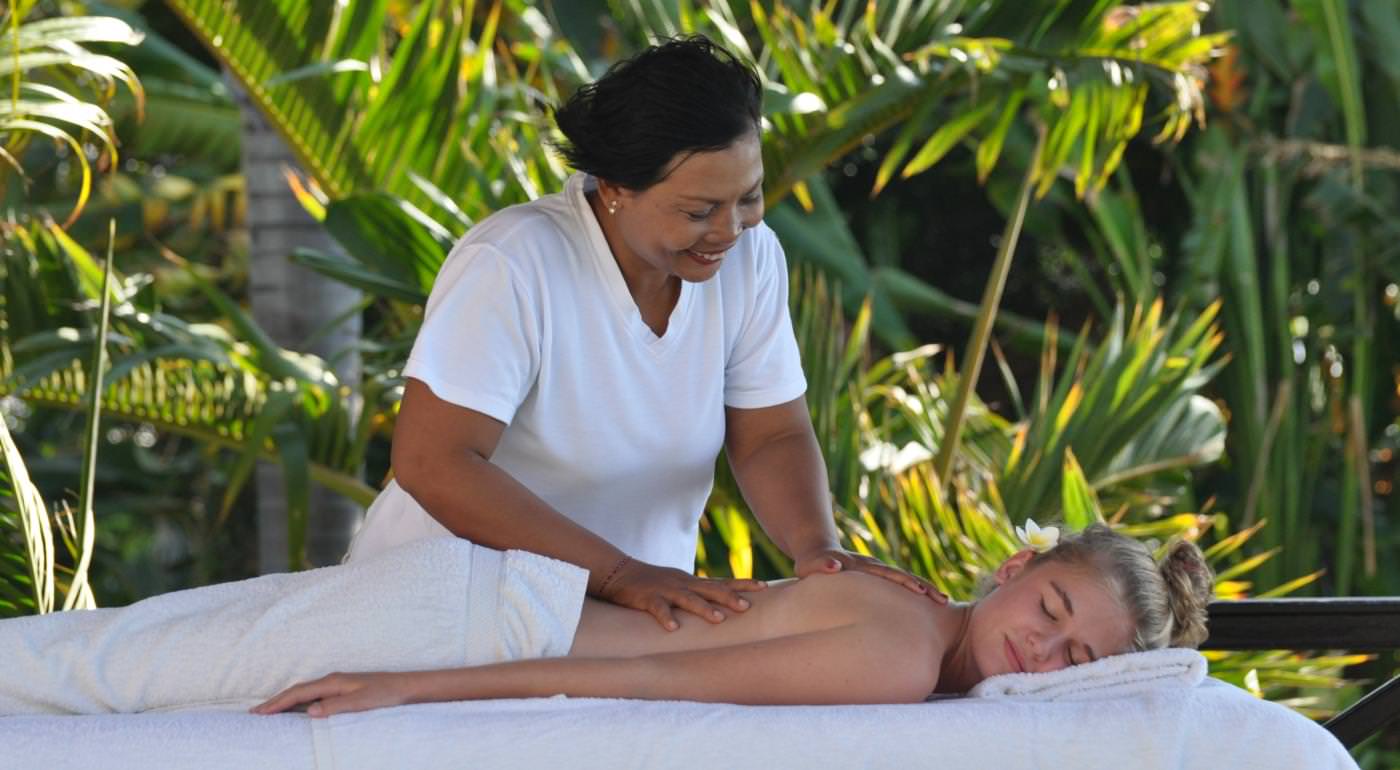 TAILOR YOUR ULTIMATE EXPEDITION WITH US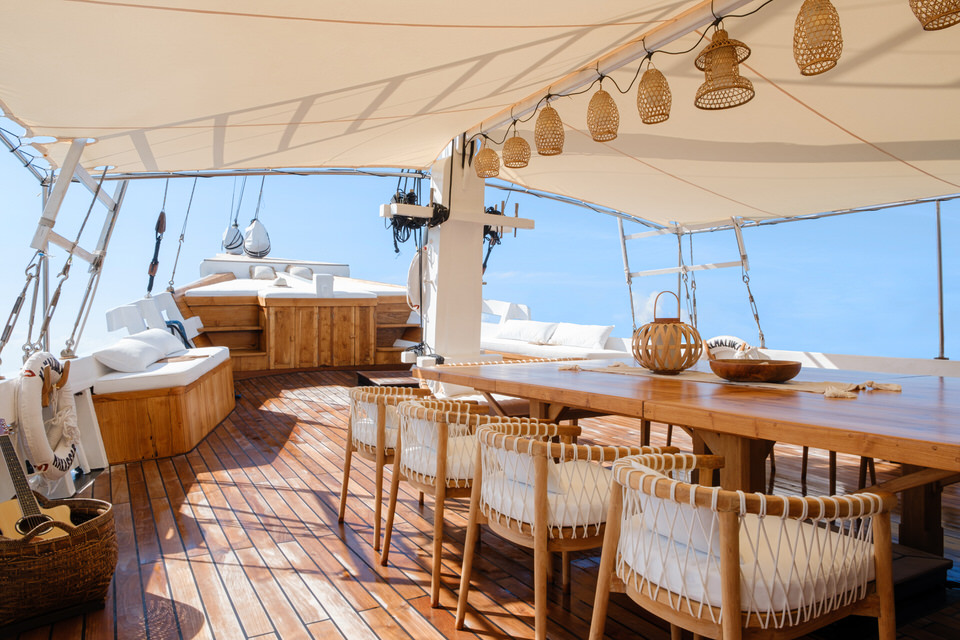 REVIEWS
What an AMAZING trip!
"What an amazing trip!! Over the moon with the staff, such as Norman and Arie. Food was amazing, the service of the staff excellent. They all where very attentive in making this trip one of a lifetime, very adaptive to accommodate anybody's whishes and needs. The cabins where very spacious, and I loved the interior! I am an artist so I always love to see beautiful combinations of colors and tasteful furniture. Cant wait to be back on the Aliikai!!"
Irene Hoff
Beyond expectations
We chartered Aliikai Voyage for 5 nights beginning of July 2021 with my family around the Komodo Islands.
The boat was simply amazing offering us huge comfort and huge amount of space allowing all of us to find our own private space during the cruise.
The crew was amazing and helpful at any time of the day, always finding new activity ideas and taking great care of our children! We will forever remember our snorkeling with Manta Rays and Whale Shark, a truly magical experience with this gentle giants!
Food was excellent and we even had a special birthday cake for our youngest kid!
I really recommend Aliikai Voyage for families looking for a safe boat to explore Indonesia. We will for sure be back in the coming years to visit Raja Ampat!
Paul Tosake
Truly one of the best trip I've ever…
Truly one of the best trip I've ever had ! And that's heavily contributed to the amazing crew. The attention and care that was given by the crew was top service, better than most 5 star hotels. Whatever we ask, there is no word "no", they always try to accommodate it as best as they can and that in itself is worth the price. The flexibility of the itinerary is also amazing and made it special because we would go to untouched places that no tourists has gone to and thus was able to really appreciate the beauty of the places we went to without any disturbance from other tourists. Pa arie was also very knowledgable in making sure we go to certain places at the right time because Weather tends to change really quickly in raja ampat. Can't thank the crew enough for their constant effort to always make sure we have fun and enjoy our whole trip. First time going off the radar with no signal, surprisingly felt good and a week went by so fast.
Johannes Oeij
Extraordinary !!
Aliikai give us a spendid journey in Raja Ampat! The crew so warm and welcoming. My family personal favorite are William, Yudi, Wayan, Norman and of course the cruise director Pa Arie. They are so playful and also taking a good care of the kids (since we travel with a lot of kids). Snorkling with manta ray, mann what an experience, the manta dances with us! It was such an incredible feeling! Also, swim with the black tip shark, amazing!!! The birthday surprise for my youngest, ohh fabulous!
Pa Arie was so adaptive and really try to fulfill our wishes (16 of us).
The boat, the rooms, the decorations give us a homey feeling. 7 nights on board feels like a fly away. Aliikai has it all.. Surely can't wait to be back on Aliikai, Misool Next!
Lydia Lee
WOW where should i even begin?
WOW where should i even begin?? The boat, the rooms and ambience are as pictured and advertised. The cherry on top is no doubt the crew itself. Super helpful, friendly and always caters to our plentiful needs since we are a big family of 16. I cant name all the crew but here are some… Capt Arifin so calm and steady. Arie the tour director so welcoming and knowledgeable. Wayan, Norman and Chef always made sure our tummies are happy. Yudi and William always made sure all the kids had a blast. And dont forget the surprise birthday celebration on a private beach for my youngest son from the crew complete with cake, fireworks and the crew singing in traditional Papuan ornaments and headsets. Everything was so unforgettable. I wish i can give more stars. Raja Ampat and Aliikai are a perfect couple.
Fery Leonardy
Most beautiful and home feeling interior
The Aliikai has the most beautiful and home feeling interior. It's stylish and spacious. The staf is very welcoming and the sky is the limit when it comes to their hospitality. The cuisine is outstanding with fresh fish and vegetables. On board you'll find new snorkling gare and dive equipment. Everyday we've been visiting a new island and learned about the people and their lives. I will never forget the Bajau people. (As a painter I gained lots of new inspiration). I've spent a week on the Aliikai and would have loved to stay even longer! I would definately recommend the Aliikai to everyone who's looking for high end luxury and adventure.
Judith Nijssen
"Our passion for adventure has taken us to the far corners of the world. What we've discovered from planning our personal travels is that nothing brings a family or friends together like experiencing the wondrous world in comfort and ease. Traveling in a well thought out space with multiple activities and added amenities allows everyone to explore a new destination on their schedule while creating memories that will last a lifetime.
When designing Aliikai, we wanted to create a yacht that brings people together, not only the people you're traveling with but with those living in the far reaches of Indonesia. Experiencing foreign cultures allows us to see the world from a new perspective and appreciation.
Aliikai is our gift to you."
DIANE AND PATRICIA